Lawsuit accuses former Clearwater coach of sexual abuse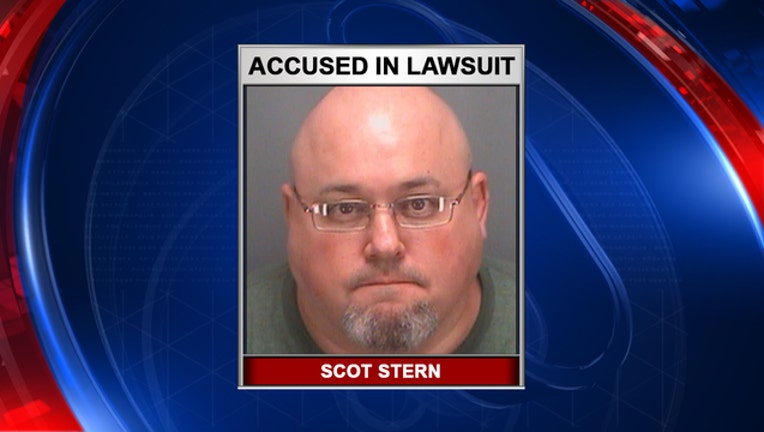 CLEARWATER (FOX 13) - The man who was Clearwater Catholic High School's wrestling coach between 2012 and 2014 is accused in a lawsuit of physical, psychological and sexual abuse by a former student and wrestler, according to documents filed in Pinellas County.
Those documents say Scott Eugene Stern abused a student, identified as John Doe, while serving as the school's wrestling coach, as well as being the school employee "tasked with discipline and monitoring of 'problem students,' students 'at risk,' and students with known or suspected drug or substance use or addiction problems."
The lawsuit describes the alleged abuse occurring both during and after school hours, on school property, and over "many months" between 2012 and 2014.
The documents say John Doe was on the wrestling team, as well as being identified - either by the school or by Stern - to be a problem or at risk student, and put under Stern's supervision as such.
The suit says Stern subjected Doe to multiple instances of sexual and physical abuse, and threatened physical harm and public accusations of illegal substance use if Doe did not cooperate, and keep secret, Stern's actions.
The suit also says there could be other victims of the abuse.
"John Doe was not the only or even the first student with whom Coach Stern exercised improperly his position of authority and control."
The lawsuit also says Clearwater Catholic knew, or should have known, Stern was not qualified to counsel "troubled" students, and that he was accused of child abuse during employment at another school, referencing a 1999 Pinellas Park Police Department report. Stern was also arrested in 2014 and 2015 for battery, according to arrest records.
The suit says Stern's actions caused John Doe physical harm, mental anguish, severe emotional distress, mental pain and suffering and shame. It seeks $15,000 in damages.
It was unclear if Stern is still employed at Clearwater Catholic High School. The school's website does not list him under staff and the school's page dedicated to wrestling athletic activities did not list any coach names or rosters.