Local influencer uses social media to help get RV for man living on the streets in Lakeland
LAKELAND, Fla. - A man who has been on the streets for 30 years finally has a home thanks to a Good Samaritan who uses social media to help strangers.
Lloyd Gainey was sitting on a bench in Lake Mirror Park in Lakeland recently when Travis Sattineri walked by.
"Thirty minutes later, he walks back and asks me, 'What's your story?'" said Gainey. "We began talking."
READ: Hillsborough County teacher goes viral in epic dance-off with student
Gainey and Sattineri became friends after that, and Sattineri eventually told Gainey he had a surprise for him.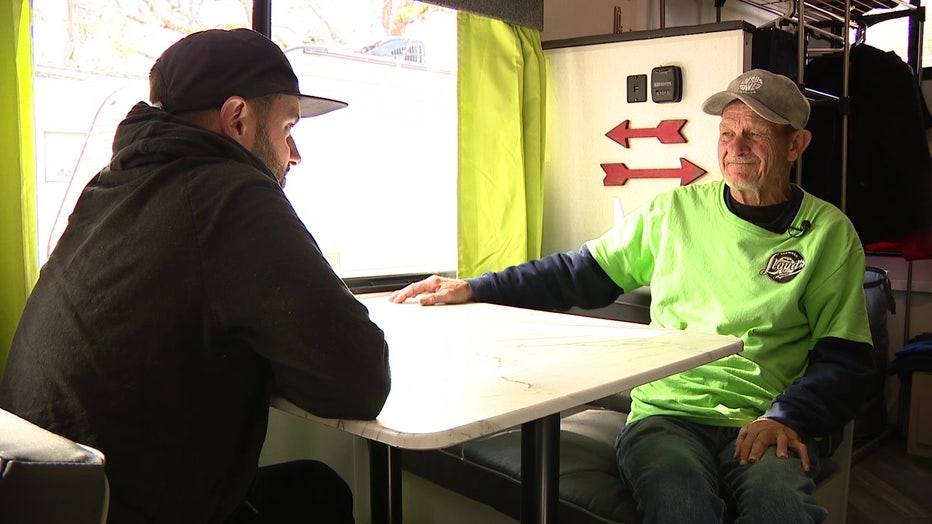 "He had me blindfolded. I couldn't see," said Gainey. "He said 'you'll never be homeless again.'"
When the blindfold was taken off, Gainey saw a well-maintained $16,000 RV in front of him, which is now his new home.
"My heart, it fell," said Gainey.
MORE: Strangers road trip from Tampa to Cleveland after canceled flight, TikTok's go viral
Gainey's RV is now parked at Gospel Inc. on the 1100 block of East Main Street in Lakeland. It is a community for people trying to turn their lives around.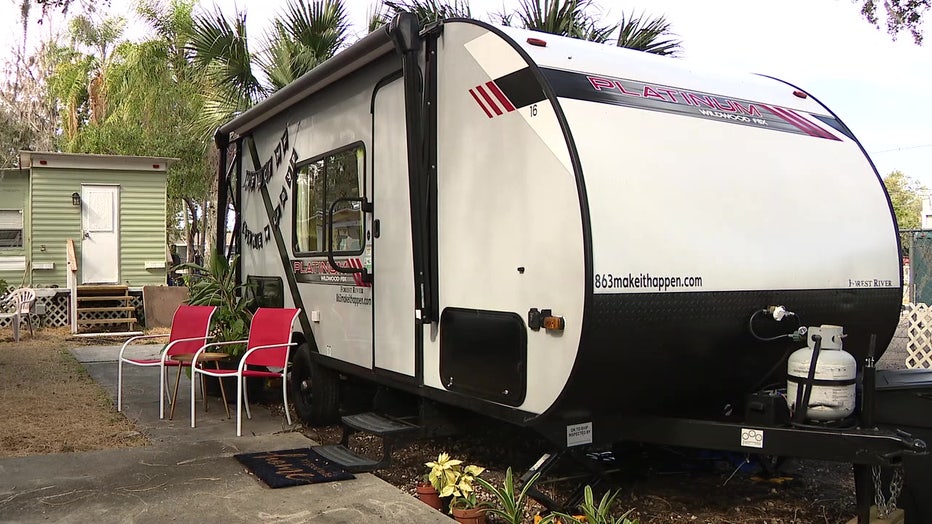 The gift has been life changing for Gainey, but it was just another good deed for Sattineri.
Sattineri, a YouTube influencer who lives in Plant City, has helped many people through his social media platforms. He has more than two million followers.
"I just crowd fund, and my followers, they donate money," Sattineri told FOX 13. "We put the money in a pot, and we just go out and bless strangers."
Many of the lives he has touched can be seen on his social media, @travisddoodles.
"I just love God, and I am trying to make an impact before I leave this earth," he said. "My goal is to give away as much money as possible before I die."