Local leaders travel to Sanibel to learn from Hurricane Ian, recovery efforts
SANIBAL,Fla. - The Tampa Bay area dodged a bullet for the most part when it came to Hurricane Ian. City officials from a few beach communities, though, said they want to be ready in case we're not as lucky next time.
Officials from Treasure Island, Indian Rocks Beach and Clearwater packed a U-Haul full of donations that each community collected for Sanibel Island Wednesday morning. They then piled into a van and headed south.
"It's just really powerful to see that community support, and we really had a pretty short lead time, so to gather that much supplies in such a short amount of time was really awesome," Treasure Island Mayor Tyler Payne said.
READ: Study finds the public misunderstands 'cone of uncertainty'
The local leaders met with officials in Sanibel Wednesday to talk with them about the lessons they learned from the very storm the donations were for.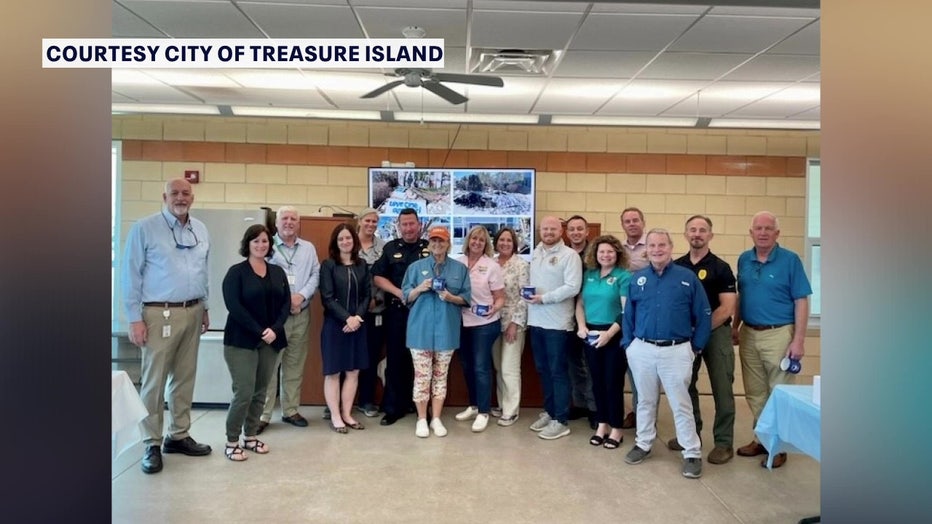 "It [Hurricane Ian] was supposed to come to Pinellas County, so we feel that this is a great fact finding expedition we're going on," Indian Rocks Beach Mayor Cookie Kennedy said.
It was Clearwater Vice Mayor Kathleen Beckman's idea to meet with Sanibel leaders.
"We were wondering if it [Hurricane Ian] was going to hit our communities, and we're grateful that it didn't, but we're concerned about our neighbors to the south and what they're dealing with and just wanted to learn more about how did you prepare, what were your lessons about your preparations and what're you dealing with post Ian and what should we be preparing for," Beckman said.
RELATED: Bay Area beach cities collect items for Hurricane Ian victims, hope to learn lessons on storm response
The communities sent several departments to Sanibel right after the storm like parks and recreation, police and fire.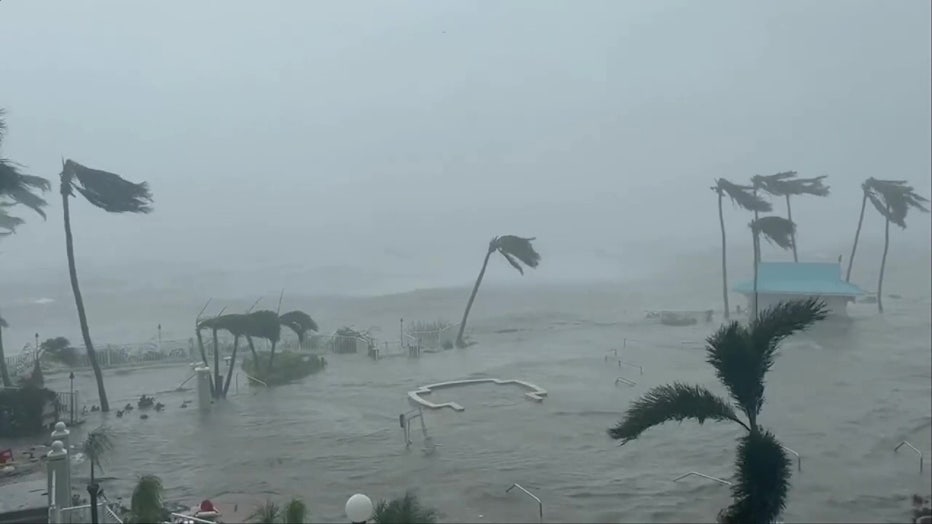 Payne said he specifically wanted to learn what policies are helping Sanibel in the rebuilding process.
"Sanibel is a very similarly situated community to Treasure Island. We both have about 6,000 residents and even more visitors that come in. We have a lot of businesses. We have a lot of beachfront properties, so I think there's a lot of similarities that we can learn how the storm impacted them and what we need to do to prepare for a storm like that potentially impacting Treasure Island," he said.
"I think it's a very unique opportunity," Payne said.
The donations will go to the nonprofit F.I.S.H. of Sanibel-Captiva, Inc. The beach leaders said they hope to share what they learn with the community at a town hall style event soon.