LOOK: People in Minnesota are freezing their pants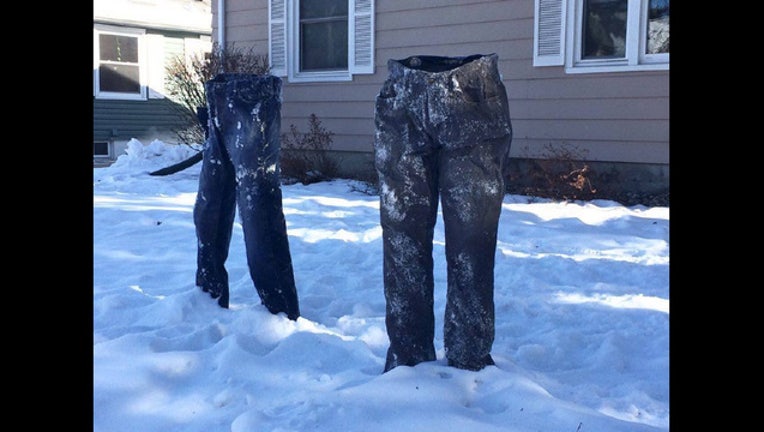 People in Minnesota have found a fun way to beat the cold this winter: by freezing their pants.
The pants-freezing craze began a few years when 61-year-old Tom Grotting did it during the polar vortex, which plunged temperatures in the state to 20-below.
Grotting is now at it again, but also challenging others in the Land of 10,000 Lakes to make their own pants sculptures.
He simply soaks the jeans in water and holds them upright as they very quickly freeze.