Malfunction Junction: I-275 construction to expand lanes in Tampa begins Monday
TAMPA, Fla. - Several improvements planned for the well-known "Malfunction Junction" of Tampa are scheduled to start Monday, specifically the construction of additional lanes to the Interstate 275 and Interstate 4 interchange.
The hope is to ease congestion. Those who take this part of I-275 into work in the morning are probably used to slamming their breaks near the at the Hillsborough Avenue exit and crawling through traffic caused by the I-4 ramp for the next 2.5 miles. The Florida Department of Transportation's goal is to change that in just a few years thanks to this project.
Monday, construction begins just north of Hillsborough Avenue. The 2-year expansion project will add a new lane each direction in the middle of I-275 from the I-4 interchange up to Hillsborough Avenue.
This project quite literally paves the way for an even bigger I-4 interchange project, which begins in 2023.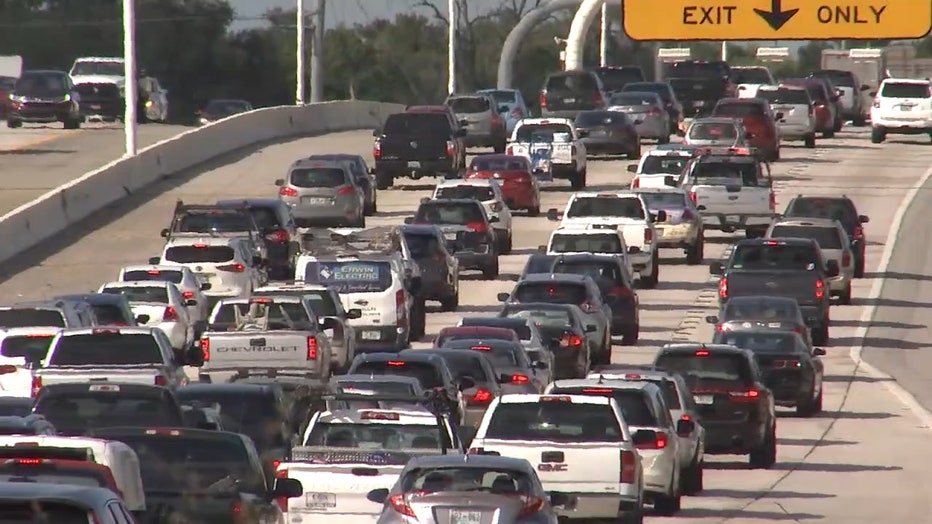 Long-term, FDOT officials say it should greatly improve traffic patterns in the area.
"The I-275,I-4 safety improvements will start in 2023," explained Kris Carson, a spokesperson for FDOT. "So, all of these two projects together will really make that area flow a lot better."
Short-term though, some neighbors aren't thrilled about the added headaches that come with major road projects in their backyards .
"Most of our neighbors anticipate having to deal with a lot of noise, a lot of construction, a lot of traffic going back and forth off the highway," said Mauricio Rosas, a volunteer with the Old Seminole Heights Neighborhood Association. "It obviously creates more pollution, creates more problems."
READ: Cross Bay Ferry returns with extended evening hours
Noise barriers are also slated to go in to try to minimize the impacts on surrounding neighborhoods. FDOT says the work will take place day and night, but any needed lane or ramp closures will happen overnight between 9:30 p.m. and 6 a.m.
Part of this project will also focus on pedestrian safety as well. FDOT says it plans to add more lighting to many of the underpasses and widen the sidewalks.
"The underpass at Floribraska, Lake, MLK, Chelsea Street and Osborne and Hillsborough Avenue; those particular underpasses, we're going to go in to provide wider sidewalks," said Carson. FDOT will also add brighter lighting on those underpasses. 
The $85 million dollar project will last 5 years with an expected completion date sometime in 2026.
MORE: Failing street lights in Tampa emit bright purple hue
The open house is scheduled for November 4th from 11 a.m. to 1 p.m. There will also be a second available time from 5 p.m. to 6:30 p.m. The open house will be at the Hillsborough County Schools Bus Transfer Ramp Parking Area located at 505 E. Osborne Avenue in Tampa.
There is also a virtual option at https://www.fdottampabay.com/project/706/431821-2-52-01.
Rosas is encouraging any neighbors with concerns to voice them at FDOT's upcoming open house.
"Not only do we have the I-275 project, but right next to it on Hillsborough Avenue, they're building a new emergency room center so there's a lot of activity that's going to happen in a short time so it's going to be crazy," she said. "