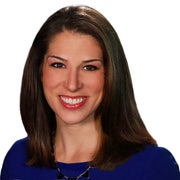 Kellie Cowan is an award-winning multimedia journalist. She joined the FOX 13 News team in February 2016 and covers communities across the Tampa Bay region.
Kellie arrived in the Sunshine State by way of snowy Syracuse, where she worked as a news and sports reporter and was recognized annually by the Syracuse Press Club for her news, sports, and spot news coverage.
Kellie began her journalism career in the sports world, covering teams in both Washington, DC and Syracuse, NY before switching over to the news. While she still loves sports, she's enjoying the challenges and unique stories she gets to tackle in news and is excited to be able to be a fan once again.
A Virginia native, Kellie graduated from the College of William and Mary before going on to earn her master's at Georgetown University. During her time at W&M, Kellie had the opportunity to travel extensively through Europe. While working toward a double-major in International Studies and German, Kellie twice lived in Germany and spent a summer teaching English in Bosnia.
An avid runner and two-time Marine Corps Marathon finisher, Kellie is excited to take advantage of the beautiful Florida weather and snow-free running trails. When she's not pounding the pavement she loves to relax by the pool and check out new restaurants and breweries. She also enjoys preparing a home-cooked meal and cuddling up to a Wes Anderson movie with her rescue cat.
If you'd like to contact Kellie or have a story pitch, you can reach her at Kellie.Cowan@fox.com. You can also follow Kellie on Twitter @KellieCowan and Facebook.
The latest from Kellie Cowan