Man arrested for choking pregnant woman, small dog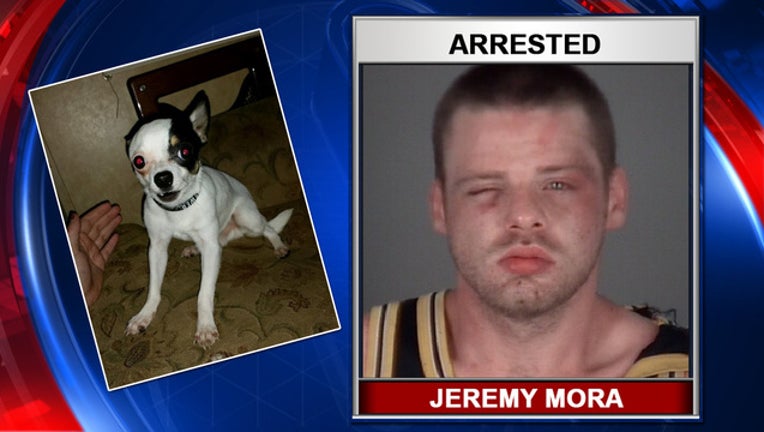 A Pasco County man was arrested for choking a pregnant woman and a small dog.
Deputies say Jeremy Mora hit and choked the woman on Dec. 18, then threatened to kill her while he was opening and closing a pocket knife. Deputies say the suspect cut her hand with the knife, and she suffered minor injuries.
During the altercation, deputies say Mora grabbed her four-pound Chihuahua and choked it until it was unconscious.
Mora was arrested and charged with domestic aggravated battery, aggravated assault and animal cruelty.