Man arrested for deadly armed robbery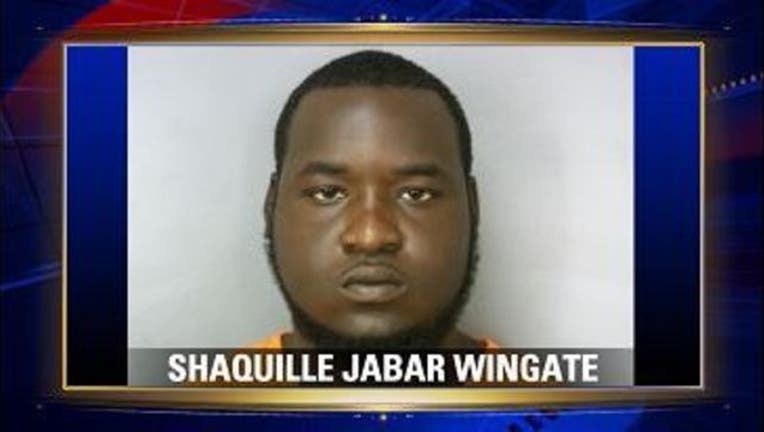 A 20-year-old Lake Wales man is behind bars in connection to a deadly armed robbery in Polk County.
Deputies arrested Shaquille Jabar Wingate.  He's charged with a murder that happened on Tuesday.
Detectives say Wingate and another man robbed 34-year-old Othneil "T.Y." Wilson outside a duplex on St. Paul Drive in Winter Haven.  Witnesses reported hearing gunshots.
Investigators found Wilson's body inside his car.
Wingate has been charged with First Degree Murder, Robbery with a Firearm, and Armed Burglary.
Deputies have not released any details about the second man involved.