Man rushed to the hospital after being bitten by gator on Lake Thonotosassa, officials say
THONOTOSASSA, Fla. - For the fourth time in the last three weeks, someone in the Tampa Bay region has been attacked by an alligator.
Wednesday it happened in Hillsborough County. The man was seriously injured after being bitten by the gator while swimming in Lake Thonotosassa.
The man was swimming along the northern shoreline of Lake Thonotosassa.
"I just heard a scream and I looked up, and I didn't see anything," a witness said.
This witness did not want to go on-camera but said the swimmer was far away and did not seem to be panicking.
"I didn't know what had happened I thought maybe he hit a rock or maybe there was something that spooked him," he said.
It was not until the man walked back to the private property where he had parked that it was clear he had been attacked by an alligator.
"It was pretty gnarly, it was definitely an alligator bite on his face," he said.  "He had a big gash on his face and he had a towel covering his wound, and then he said that they called 911.  And I had a med kit in my car so I gave him gauze and an emergency kit to stop the bleeding and then the ambulance showed up."
The man was rushed to Tampa General Hospital around 4 p.m., and was in critical condition, fire officials said.
Hillsborough County Fire Rescue, FWC, and the Hillsborough County Sheriff's Office all responded to the scene. Alligator trappers were out on the lake looking for the gator.
"I've been out here my whole life, we swim behind the house, my kids swim behind the house," said neighbor Jamie Slatton.
He said he has never heard of anyone being bit by an alligator in Lake Thonotosassa before. But said there's been a nuisance gator causing issues, and for the last four months a trapper has been out repeatedly to try and remove it.
"The reason we've been calling on him is he's been coming up, you know, on our banks in front of the house, and he's not scared. When you walk down it by the lake, you'll stand right there and look at you like he's in a hunting mode," he explained.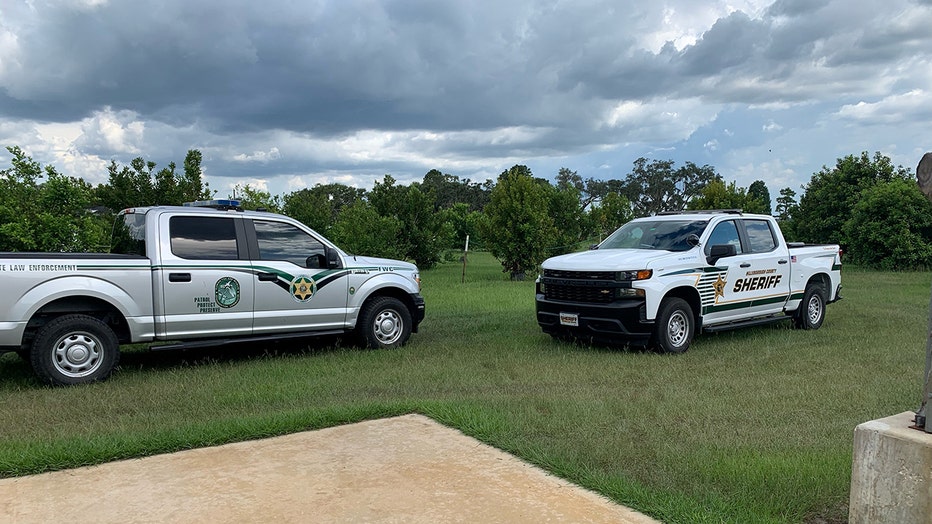 Experts said alligators do not want anything to do with people. However, when they start being fed, they lose their fear of humans.
"It's usually not the person feeding the gator that gets bit, it's somebody that doesn't even know there's a gator there that ends up getting bit," said ZooTampa Associate Curator of Reptiles & Fish, Dan Costell.
Alligators nest on dry land, and getting near one can be the reason for an attack. Mothers are very protective.
"This time of year you may have some females protecting some juveniles, the females stay around their babies for at least a year, sometimes longer," Costell said.
As of July 25, FWC said a total of 16 alligator bite incidents have been reported to the agency.  However, each of those needs to be thoroughly analyzed to determine if an alligator was actually involved and if it was provoked or unprovoked.
In 2021, a total of 21 bite incidents were reported, yet only nine were determined to involve an alligator and were unprovoked.
FWC is investigating Wednesday's gator attack.