Manatee deputies wrangle snake at apartment complex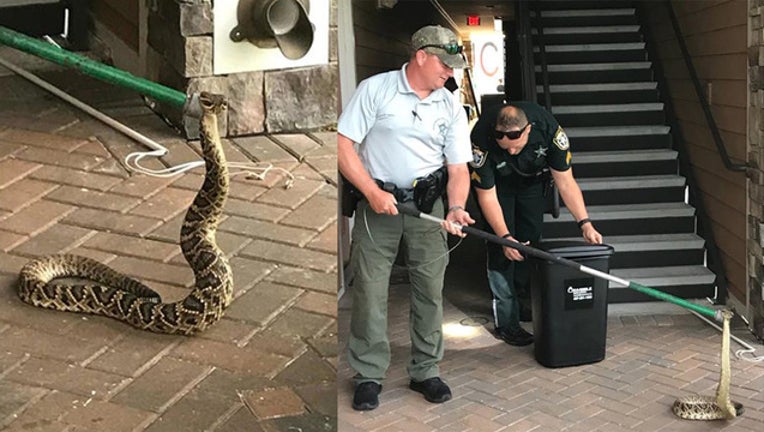 article
LAKEWOOD RANCH (FOX 13) - Manatee County Sheriff's Office deputies made a daring capture at Echo Lake Apartments. 
Deputies were called to detain a slithering suspect outside the apartment walls.  What they found was a snake, about 4 feet long, waiting to scare the pants off anyone who dared walk by. 
A photo of the captured serpent was posted on the Manatee County Sheriff's Office's Facebook page with the caption "Great Teamwork!" 
Two deputies cautiously posed with the snake before it was placed in a bin for transportation to another location. 
The sheriff's office was not able to say what kind of snake deputies had captured, but residents of the apartment complex likely didn't care, as long as it was safely relocated.