1 dead, 2 injured in Palm Harbor crash after driver crosses median, troopers say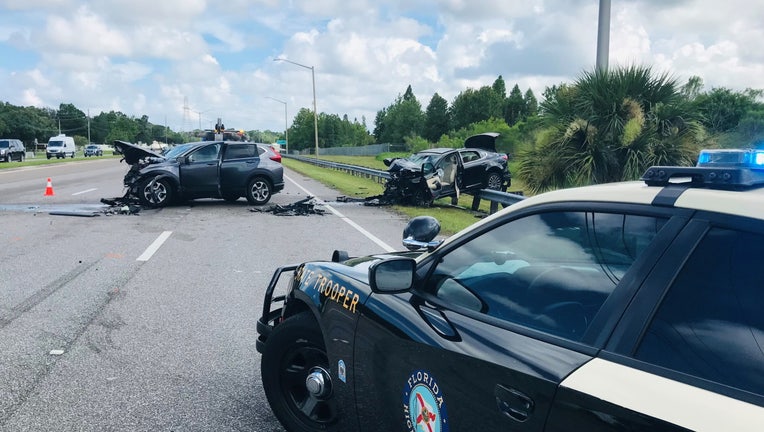 article
PALM HARBOR, Fla. - Two people were injured and one has since passed away after a driver crossed over a median and into oncoming traffic on Friday morning, troopers said.
The two-vehicle collision occurred in the northbound lanes of McMullen Booth Road south of Tampa Road. According to the Florida Highway Patrol, a 21-year-old driver from Tampa was going south when her vehicle crossed over the raised center median and collided nearly head-on with an SUV traveling in the northbound lanes.
The Tampa driver had serious injuries. The driver of the SUV, a 79-year-old woman from Clearwater, had critical injuries, troopers said. Her passenger, an 84-year-old man who is also from Clearwater, later died.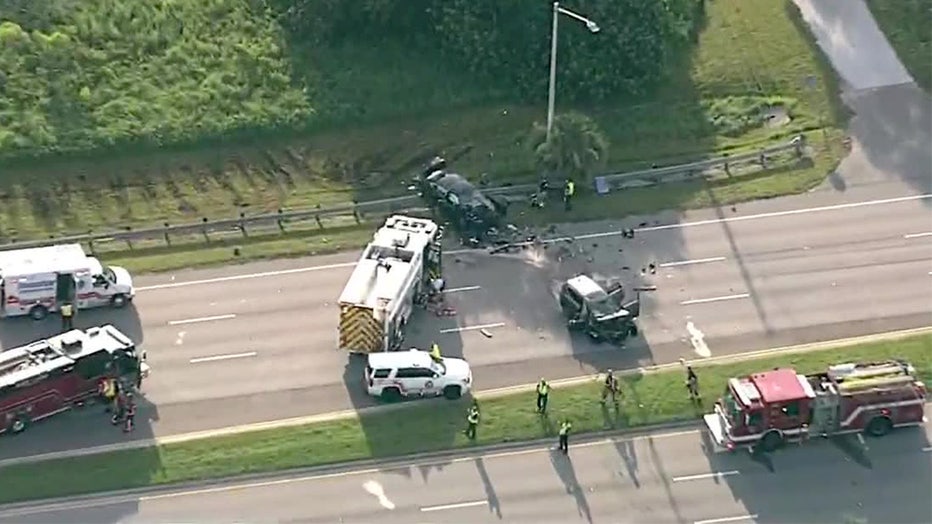 Palm Harbor Fire Rescue officials said one person had to be extricated from the vehicle.
The view from SkyFOX shows heavy damage to both cars, with one resting on a guardrail, surrounded by debris.
The events leading up to the crash remain under investigation.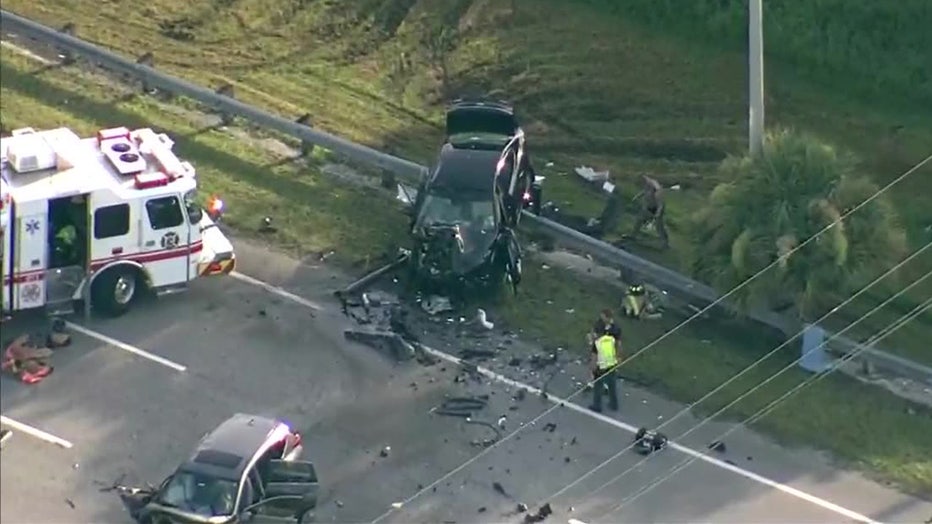 This story has been updated to reflect the 84-year-old passenger who passed away was male, not female.