Memorial Day weekend kicks off expected 'record-setting' summer of travel
TAMPA, Fla. - Travel officials expect Memorial Day weekend to kick off a record-setting summer for travel.
AAA expects 2.4 million Floridians are expected to travel at least 50 miles on the roads this weekend, which is an 8% increase from last year. 
"So we're expecting this to be a record setting start to the summer travel season," AAA spokesperson Mark Jenkins said. "And based on the way travel bookings are looking, there's a good chance that this summer could be one for the history books as well."
RELATED: Florida reports record tourism numbers ahead of busy summer travel season
AAA says the average gas price in Florida right now is $3.38 per gallon. The average price in the Tampa Bay area is below the average, at $3.32 per gallon.
"Down about $0.30 per gallon in the past 30 days," Jenkins said. "And the great news for holiday travelers is that they're spending about a dollar per gallon less than what they paid during Memorial Day last year."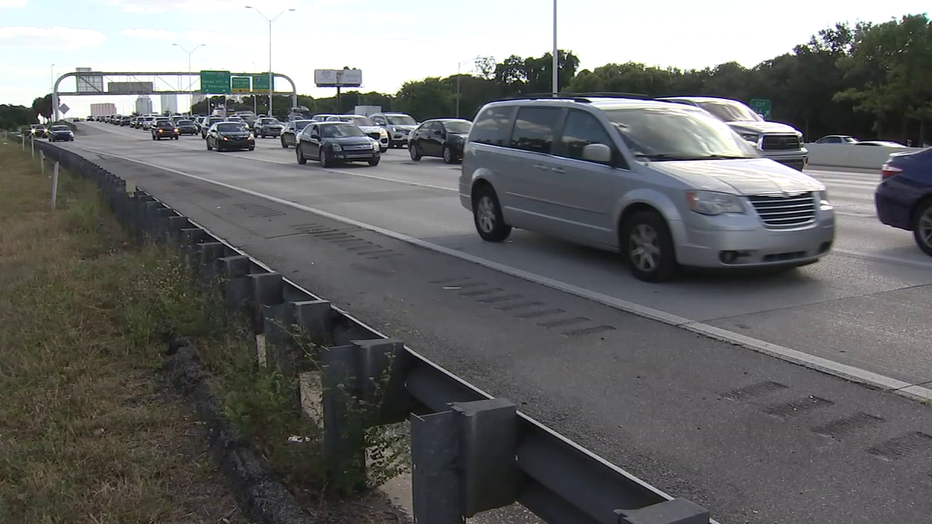 Gas prices right now are the lowest in the Florida panhandle. They're the most expensive in areas like West Palm Beach and Boca Raton.
Jenkins encourages drivers to give themselves extra time on the roads and to try to leave in the morning or later in the evening to avoid as much traffic as possible.
READ: Most affordable beach towns of 2023 revealed — and some are not where you'd think
Tampa International Airport officials say they expect to see a record number of passengers come through TPA by the end of the year. They expect to surpass 23 million passengers in 2023.
"Right now we're looking to potentially see upwards of double-digit increases in terms of the capacity that airlines are planning to fly over the summer," TPA Vice President of Operations Adam Bouchard said. "That translates to a record summer for us."
Bouchard says they expect flights Memorial Day weekend to be at around 90% capacity.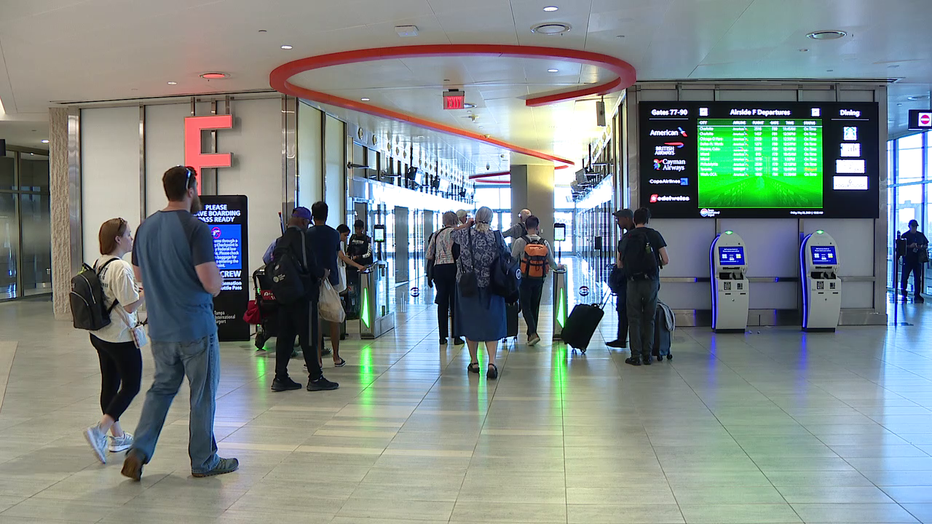 A handful of flights in and out of TPA were delayed Friday, but the majority of flights were on time.
"Get here early," Bouchard said. "We encourage locals, especially to book their parking online that will guarantee that they can book their parking in their preferred block as well. And then just again, make sure you give yourself time."
MORE: Summer travel: FAA activates more direct routes to cut down on delays
Bouchard encourages people to give themselves extra time at the airport and to pre-book their parking.
If you are picking someone up or dropping them off, TPA officials encourage you to use the Blue Express curbside.
TPA says it's invested billions of dollars in continued renovations to expand the airport in order to keep up with the demand.
"Our brand new Airside is going to add 16 additional gates to the airport in the next few years so that we can meet the demand that's coming and that will be coming," Bouchard said.