MISSING: 12-year-old with emotional disabilities missing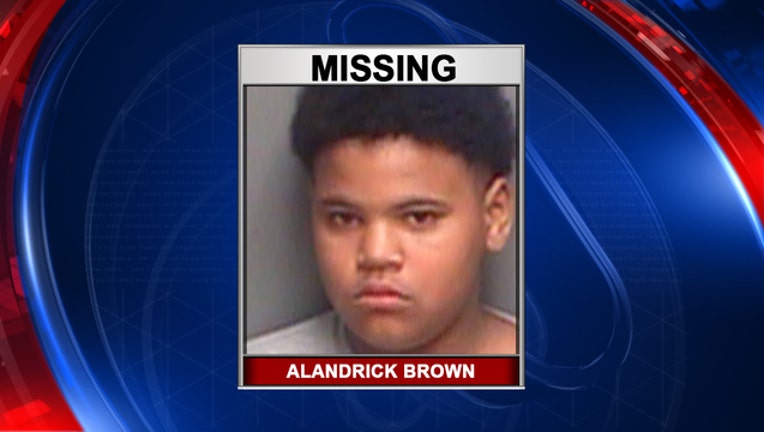 ST. PETERSBURG (FOX 13) - A 12-year-old boy who has emotional disabilities ran away from his home early Friday morning and police are trying to find him as soon as possible. 
Alandrick Brown was last seen at 5 a.m. He is 5'5", 180 pounds, with black hair and brown eyes. Alandrick Brown may be in the area between 30th and 62nd Avenue North, or between M L K St and 16th Street North.
Anyone who may have seen him is asked to contact the St. Petersburg Police Department at 727-893-7780.