MISSING: Cat stolen from Thonotosassa nursery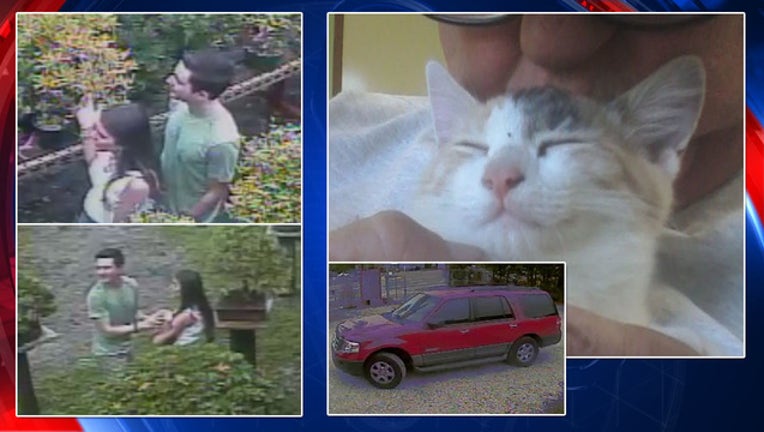 THONOTOSASSA, Fla. - The owners of a Thonotosassa nursery want their cat back after two customers were caught on camera picking it up, putting it in their car, and driving away.
It happened at the Artisan Bonsai on East Fowler Ave. last Tuesday around 11:30 a.m.
The owners of the nursery have two cats, but last week, they couldn't find the Calico cat named "Cali." The owner decided to check the surveillance video and he was shocked to see a couple pick up the cat and leave with her.
He posted the surveillance photos along with photos of his missing cat on his website, along with a message to whoever took her: 
The couple on the video both have brown hair and they were driving a red SUV. 
Anyone with information is asked to call 800-438-9614.