Missing Florida teen found in New York; soccer coach arrested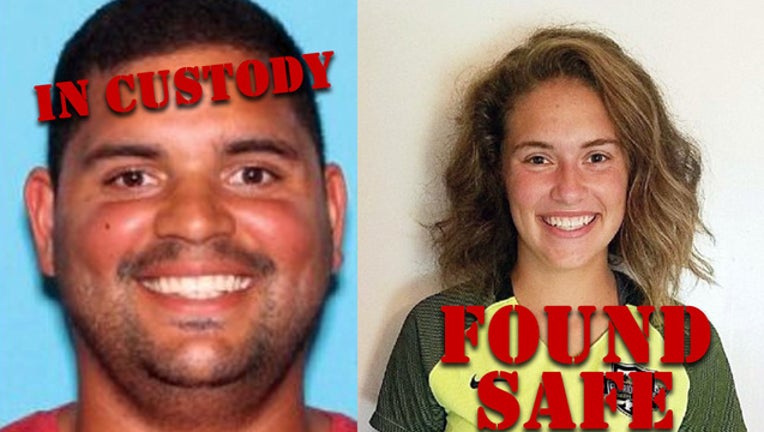 article
JACKSONVILLE, Fla. - A high school soccer player from Florida has been found, and authorities have reportedly arrested the 27-year-old soccer coach they say she was traveling with.
Caitlyn Frisina of Lake City had been missing since Saturday. Law enforcement officials had issued a nationwide alert for her and Rian Rodriguez, who had been tracked through an ATM withdrawal in Georgia on Sunday and by surveillance cameras at convenience stores in South Carolina and North Carolina.
The Columbia County Sheriff's Office now says Caitlyn was found safe this afternoon, but did not immediately provide more information.  According to FOX 30 News in Jacksonville, Rodriguez has been taken into custody in the Syracuse area.
Authorities scheduled a press conference for Monday with more updates.
The Gainesville Sun reported earlier this week that school officials had suspended Rodriguez, who coached the boys soccer team at the Caitlyn's north Florida school.
Information from the Associated Press was used in this report.