Most wanted holiday toys in 2017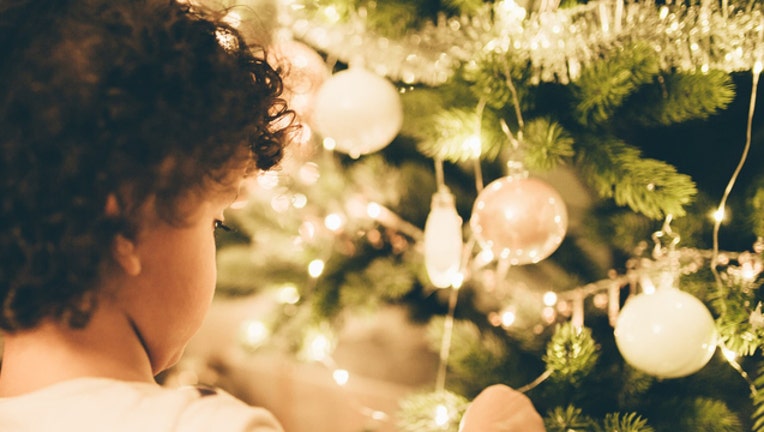 TAMPA (FOX 13) - It's the most wonderful time of the year to be a kid. 
The most popular toys have become a hot commodity for the holiday season, but is it worth the price? Chris Byrne, content director for TTPM.com, stopped by Good Day Tampa Bay with his reviews and a breakdown of the hottest toys this season. 
For more information on holiday toys, go to TTPM.com for the latest reviews, or on Facebook. 
PHARAOH'S PYRAMID
PLAYMOBIL 
Ages 6+
$69.99
https://ttpm.com/p/25104/playmobil/pharaohs-pyramid/
Unlock ancient secrets and mysteries inside Pharaoh's Pyramid. The five chambers within hide precious treasures protected by tricky puzzles and sneaky traps. Discover the room filled with jewels and golden riches or climb the stairs to enter the tomb chamber complete with mummy. Just watch out for the booby trap 
 
JOHN DEERE MONSTER TREADS DELUXE LIGHTNING WHEELS 
TOMY 
Ages 3+
$24.99
https://ttpm.com/p/24914/tomy/monster-treads-john-deere-lightning-wheels/
This new truck is sturdy and rides great. Press the yellow button up top for light and sounds. Sounds include the start of the engine, the idling engine, the exhaust of a hard-working tractor, and reverse warning "beeps."  The headlights and cab illuminate, and the wheels light up in green, purple and red. 
 
NUM NOMS NAIL POLISH MAKER
MGA Entertainment
Ages 3+
$44.99
Create your own scented custom manicure. Mix strawberry, blueberry or banana scented nail polish with glitter and nail polish base. Perfect for sharing with friends. Set includes three Nom nail polish bottles and one special edition Num, three scented nail polish colors, one nail polish base and glitter, press-on nails and nail stickers. 
 
SPY CODE: BREAK FREE 
YULU 
Ages 6+
$19.99
https://ttpm.com/p/23757/yulu/spy-code-break-free/
Break Free is a new, suspense game from Yulu, part of a whole new line of games called Spy Code. These games mimic all kinds of high stress, action challenges similar to those you'd see in an action movie, and they're sure to get your heart racing--even if the high stakes are only imaginary.
 
EPIC 
LeapFrog
Ages 3-9
$79.99
https://ttpm.com/p/15995/leapfrog/leapfrog-epic/
This is a seven-inch, touchscreen tablet with 16GB, expandable up to 32GB. The operating system is based on Android 4.4, and it has front and back 2MP cameras and a built-in lithium ion rechargeable battery that will run the tablet for about six hours on a full charge. It also has wifi and Bluetooth 4.0. In other words, it's a good, basic tablet. It also comes with a stylus and a green silicone case to protect the tablet. LeapFrog also has an outstanding parental control feature that allows parents to control accounts for different kids, time and permissions, what apps can be accessed, access to the internet, and the unique LeapSearch kid-safe browser controls. The Epic comes with more than 20 apps, e-books, and utilities valued at over $150.
 
STAR WARS DROID INVENTOR KIT
LittleBits Inc.
Ages 8+
$99.99
https://ttpm.com/p/24672/littlebits-inc/star-wars-droid-inventor-kit/
This kit comes with everything you need to start creating your own Star Wars droid from the ground up. From the moment you take the kit out off the box and download the free Droid Inventor companion app (available for iOS and Android devices), kids are immediately learning the fundamentals of circuitry building as they piece together the brain of your droid. Kids start with the basics, learning, as with any LittleBits kit, the tools of the trade, from how to connect the battery, power on your circuit and the function of each bit. There are many missions and new powers to tackle once your Droid is built. Then you can rebuild and reconfigure your droid to test new powers. The opportunities for play are endless. 
 
TUMBLESTIX 
Zing 
Ages 4+
$7.99
https://ttpm.com/p/24453/zing/tumblstix/
Tumblstix is a weighted cylinder that you can send rolling end over end? Doesn't sound like much, right? Well, wait till you start fiddling with it. We know there's physics and design involved, but the action is engaging, and the light up feature is kind of cool. It's just something fun to fiddle with. Like the super hot fidget spinners, the play is simple, mesmerizing and a great stress reliever. 
 
DC SUPER HERO GIRLS ACTION DOLLS
Mattel
Ages 6+
$19.99
https://ttpm.com/p/23551/mattel/dc-super-hero-girls-frost/
Unleash your power and explore your inner hero with these Super Hero action dolls. Each 12-inch action doll wears a fabulous outfit that blends iconic elements of the original DC Super Hero character with modern trends ready for action -- because these girls save the day in style. Accessories are equally awesome, showcasing the character's unique powers. Choose from Wonder Woman, Supergirl, Batgirl, Poison Ivy, Harley Quinn, Bumblebee, Starfire and Frost.
 
 
L.O.L. SURPRISE! FIZZ FACTORY PLAYSET
MGA Entertainment
Ages 6+
$29.99
https://ttpm.com/p/24264/mga-entertainment/lol-surprise-fizz-factory/
Make your own surprises with the L.O.L. Surprise! Fizz Factory. This playset is based on the L.O.L. Surprise! Charm Fizz toys that you dunk in water to reveal a hidden charm accessory. Now you can make your own fizzy balls with hidden charms. You're basically mixing baking soda, colored pigment powder, water, and citric acid together inside the playset's mixing container and then placing it into a ball-shaped mold where it will dry for half an hour to become a fizz ball. Before it dries you'll insert a charm and even add some glitter.
(Not for bathtub use)
 
SWEETLINGS SPRINKLE SHOP
Alex Brands
Ages 6+
$29.99
https://www.youtube.com/watch?v=RWk2Gb4WwXA
ALEX DIY Sweetlings Sprinkle Shop comes with everything you need to Frost Your World and bring 3 adorable Sweetlings characters to life! Use whipped clay icing to frost 2 plastic cupcakes and a cone in the Sprinkle Shop workstation. Frost the characters easily as they rotate on the base. Grab your accessories from the easy storage to create a one-of-a-kind Sweetlings look. When ready, add the final pizazz with the glitterizer — star shaped glitter will sparkle as your creation rotates on the stage for their special moment under the strobing lights. Create GEEKling, JAMMIN' JASling and SUGAR POPling.
 
 
COZMO
ANKI
Ages 8+
$179.99
https://ttpm.com/p/20794/anki/cozmo/
Cozmo is an amazing robot. Part toy, part friends, part technological marvel, you're about to fall in love with a mechanical being. The ability to form emotional ties to technical beings has been a staple of science fiction for many, many years, and now it's a reality.  
 
PULL MY FINGER
Jakks Pacific
Ages 4+
$19.99
JAKKS Pacific's Pull My Finger is a uniquely developed new suspense table top game capitalizing on the universal appeal of monkeys and potty humor.  Fun for the whole family, players take turns spinning the banana dial to determine how many times to pull the monkey's finger.  The excitement builds, because with each pull his 'behind' will inflate until he suddenly farts causing the player to be eliminated.  Last player remaining is the winner!