Mother loses son to drugs, pursues passion to help others 
TAMPA, Fla. - Cindy Grant grew up among a large family of lobster fishermen, but after moving to Tampa she suffered an unimaginable tragedy. Now she has dedicated her life to helping others overcome substance abuse.
With roots in Boston, Grant got married after high school and had a son, Dan.
Even as a young mother, she wanted to go to college. She got a degree in anthropology and eventually completed her PhD. That's what brought her to Florida.
The family landed in Gainesville and started a nursery. 
Grant said, "We had three greenhouses. We grew poinsettias, Easter lilies, and all different varieties of hot peppers." 
Things were going well until tragedy hit. 
"My son, he was 19 at the time. He and his friends experimented with a new drug that was on the street," Grant explained. "It was called OxyContin. He took two pills and he died from it," Grant recalled. "That was life-changing and that's why I'm in the field that I am in now and so it changed the trajectory of my life and my family's life."
The unforeseen accident changed her life.
Grant went to the local treatment and prevention agency in Gainesville and asked for a job. 
"They give me a job and part of that job was to coordinate the anti-drug correlation for the Gainesville area, Alachua County," she said.
Grant worked there for eight years before coming to Tampa to become executive director of the Hillsborough County Anti-Drug Alliance. 
"I love this work," she said. "This is my place." 
With passion and hard work, Grant is changing lives in the Tampa Bay community.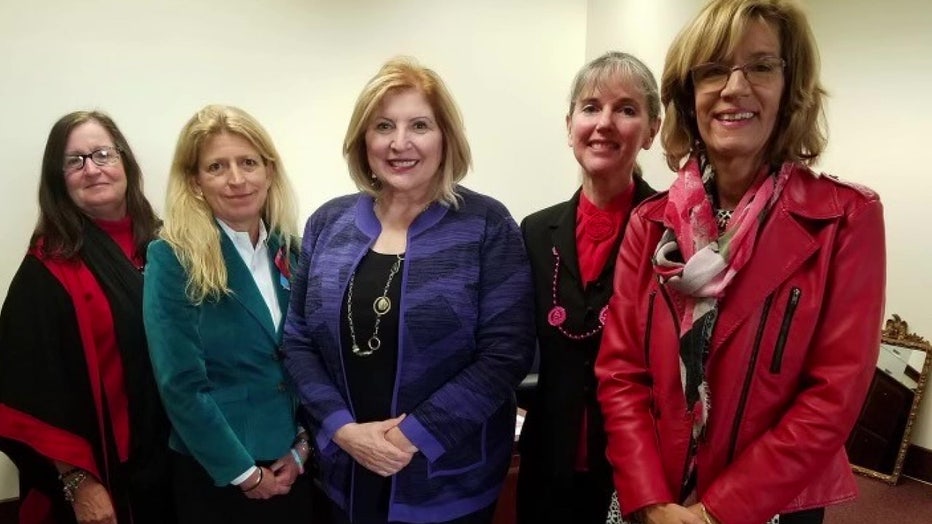 CONNECT WITH FOX 13: