HCSO touts more arrests in countywide street racing crackdown
HILLSBOROUGH COUNTY, Fla. - Several more suspects have been arrested after the sheriff's office said it was starting a street-racing crackdown in Hillsborough County. 
Deputies carried out a 9-hour operation resulting in dozens of citations and the recovery of several guns.
In a video released by HCSO, you can see the driver behind the wheel of a purple dodge challenger. He's just one of several people who HCSO deputies say spent Saturday participating in a street-racing takeover. In the video the same car is doing donuts multiple times.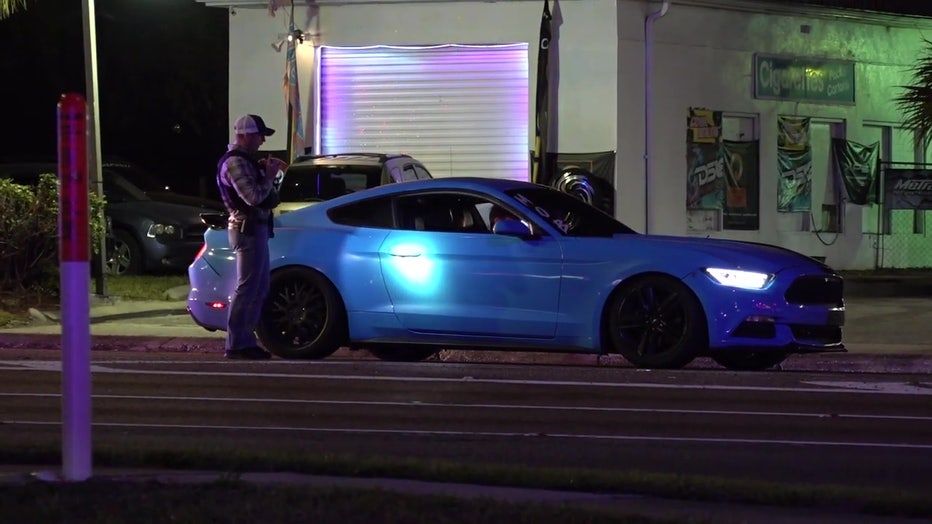 HCSO hopes to deter street racing activities. 
PREVIOUS: 14 arrested in connection to illegal street racing over Gasparilla weekend
It's a problem Lili Trujillo Puckett has seen first-hand.
"More than anything you can get hurt. Maybe somebody can be there crazy with a gun and shoots at your or shoots up in the air, and it falls on you. There's so many risks when you go to one of these things," Puckett said.
Trujillo Puckett runs the non-profit Street Racing Kills an organization she started in 2014 after her 16-year-old daughter Valentina was killed in a street-racing crash in California. 
She now travels the country speaking in schools educating teens about the dangers and also runs a prevention course with the courts for people charged with reckless driving.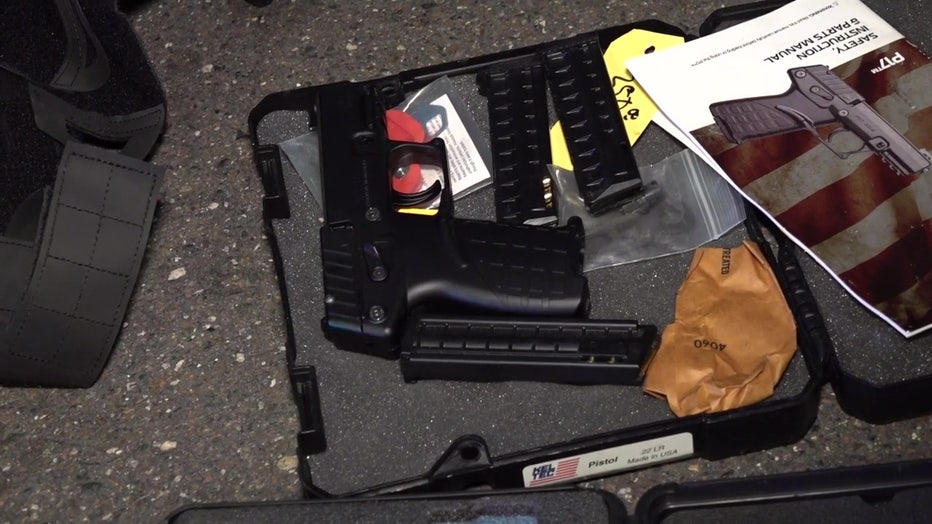 Five guns were impounded along with a bulletproof vest and a large amount of ammunition.
"There's got to be consequences for this if not you can just imagine. This is not a problem is just one state, this is all over," Puckett said.
As part of Saturday's crackdown, deputies arrested 9 people. Of those arrested seven vehicles were impounded.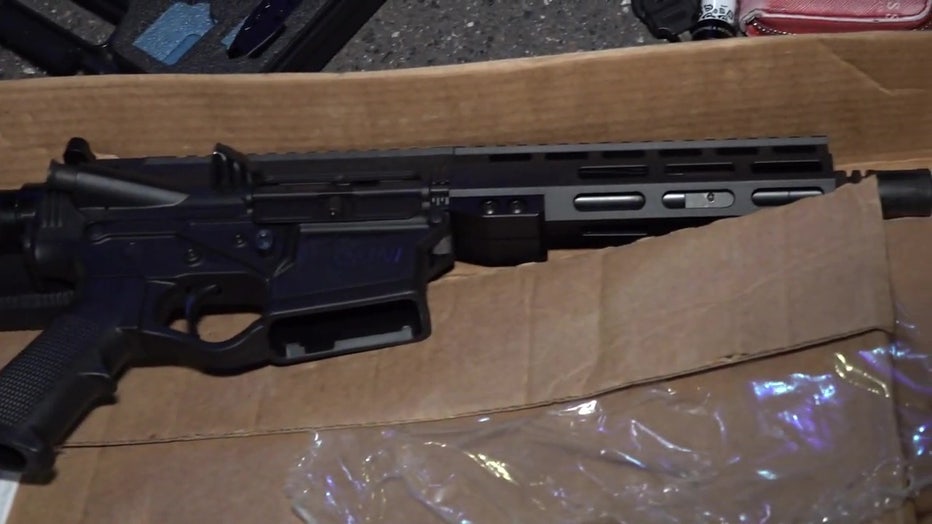 Gun that was confiscated during the operation. 
Deputies also took possession of 5 guns, a bulletproof vest and a large amount of ammunition.
Sheriff Chad Chronister said, the ultimate goal of the operation is to reduce the number of citizens traveling from outside of Hillsborough County to commit lawless acts endangering Hillsborough County citizens.
"We just want to prevent unnecessary deaths. This is why I believe that education and prevention is so important to talk about not only with high schools but with the community as well," Puckett said.
Along with the arrests, deputies conducted 158 stops, issued 114 warnings and handed out 60 citations.