National Ice Cream Day means deals and freebies Sunday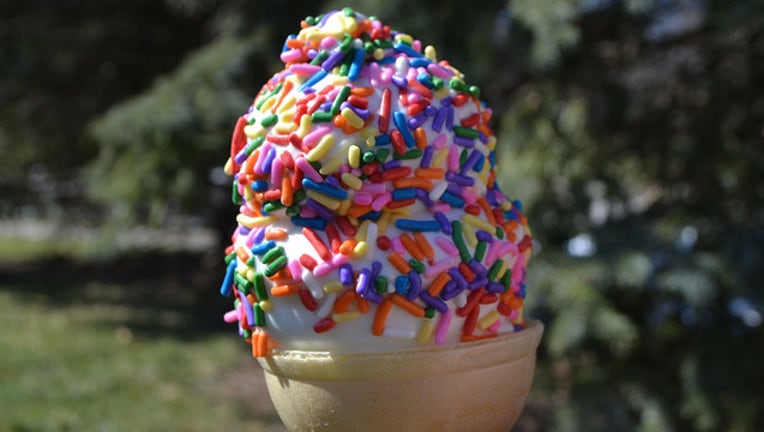 article
TAMPA (FOX 13) - Sunday is National Ice Cream Day and that means deals on the frozen treat at restaurants across the country.
President Ronald Reagan declared the third Sunday of July as National Ice Cream Day and the month of July as National Ice Cream Month 34 years ago.
To celebrate, lots of shops and brands are offering deals and freebies to get you in the spirit.
You can download the Dairy Queen app and register for an account and get a free small Blizzard treat.
Get a free mini cup of Dippin' Dots during a two-hour window at select stores.
Sam's Club is serving free samples of its ICEE float from 11 a.m. to 6 p.m. Sunday and Monday at all locations, and there's no membership needed.
Check out the Baskin Robbins app for offers including a buy-one-get-one-free cone deal.
Halo Top says it's giving away free pints of its Gold Edition to the "first few lucky people."
Carvel is having a buy one soft-serve ice cream cup or cone in any flavor or size and get a second cup or cone free on Sunday.
Don't forget Fido.
At Petsmart stores with Petshotel facilities, dogs can get a free 4-ounce serving of dog-safe ice cream Saturday and Sunday, while supplies last.
Offers and participation on all the deals can vary by location.