New York woman praises officer who shoveled snow from driveway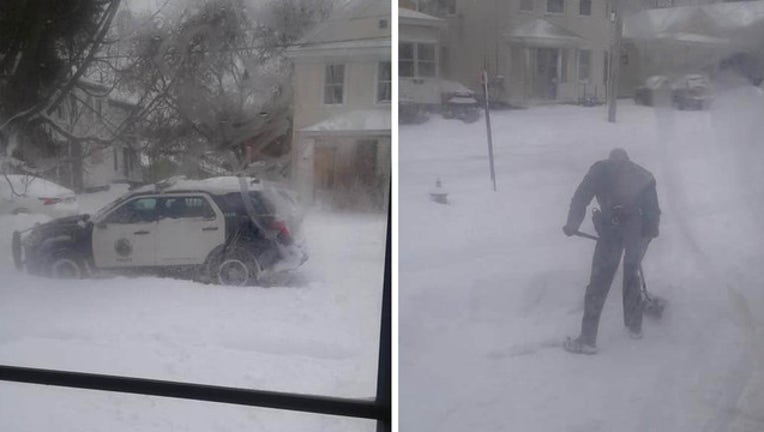 SYRACUSE, N.Y. (STORYFUL) - A New York woman, who was caring for her mother's house during the heavy snow, was surprised by a random act of kindness.
On January 13, Bernice Cassidy was at her mother's house "cleaning up, and getting ready to go outside and shovel the mounds of snow" when a police officer knocked at the door. The police officer had helped the family previously when they moved to Syracuse from Florida, and remembered them as one of the few Italian families in the neighborhood. He offered to help Cassidy and her mother with their snow-covered front yard and shoveled the snow for them.
Cassidy shared her photos on Facebook to thank the officer, writing, 
"He has no idea the struggle that my family and I have gone through lately, or that I'm trying to get ready to go visit my poor mother in the hospital right now. He is just a kind man helping out where and when he can."