Obama administration confirms double-digit premium hikes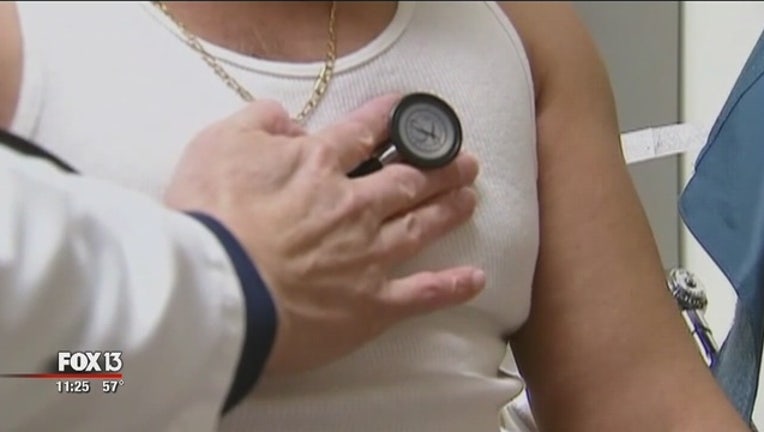 Premiums will go up sharply next year under President Barack Obama's health care law, and many consumers will be down to just one insurer, the administration confirmed Monday. That will stoke another "Obamacare" controversy days before a presidential election.

Before taxpayer-provided subsidies, premiums for a midlevel benchmark plan will increase an average of 25 percent across the 39 states served by the federally run online market, according to a report from the Department of Health and Human Services. Some states will see much bigger jumps, others less.

Moreover, about 1 in 5 consumers will only have plans from a single insurer to pick from, after major national carriers such as UnitedHealth Group, Humana and Aetna scaled back their roles.

"Consumers will be faced this year with not only big premium increases but also with a declining number of insurers participating, and that will lead to a tumultuous open enrollment period," said Larry Levitt, who tracks the health care law for the nonpartisan Kaiser Family Foundation.

Republicans will pounce on the numbers as confirmation that insurance markets created by the 2010 health overhaul are on the verge of collapsing in a "death spiral." Sign-up season starts Nov. 1, about a week before national elections in which the GOP remains committed to a full repeal. Window shopping for plans and premiums is already available through HealthCare.gov.

The sobering numbers confirmed state-by-state reports that have been coming in for months. Administration officials are stressing that subsidies provided under the law, which are designed to rise alongside premiums, will insulate most customers from sticker shock. They add that consumers who are willing to switch to cheaper plans will still be able to find bargains.

"Headline rates are generally rising faster than in previous years," acknowledged HHS spokesman Kevin Griffis. But he added that for most consumers, "headline rates are not what they pay."
The vast majority of the more than 10 million customers who purchase through HealthCare.gov and its state-run counterparts do receive generous financial assistance. "Enrollment is concentrated among very low-income individuals who receive significant government subsidies to reduce premiums and cost-sharing," said Caroline Pearson of the consulting firm Avalere Health

But an estimated 5 million to 7 million people are either not eligible for the income-based assistance, or they buy individual policies outside of the health law's markets, where the subsidies are not available. The administration is urging the latter group to check out HealthCare.gov. The spike in premiums generally does not affect the employer-provided plans that most workers and their families rely on.
In some states, the premium increases are striking. In Arizona, unsubsidized premiums for a 27-year-old buying a benchmark "second-lowest cost silver plan" will jump by 116 percent, from $196 to $422, according to the administration report. Oklahoma has the next biggest increase for a similarly situated customer, 69 percent.

Dwindling choice is another problem factor.

The total number of HealthCare.gov insurers will drop from 232 this year to 167 in 2017, a loss of 28 percent. (Insurers are counted multiple times if they offer coverage in more than one state. So Aetna, for example, would count once in each state that it participated in.)

Switching insurers may not be simple for patients with chronic conditions.

While many carriers are offering a choice of plan designs, most use a single prescription formulary and physician network across all their products, explained Pearson.  "So, enrollees may need to change doctors or drugs when they switch insurers," he said.

   ------

   Online:

   www.healthcare.gov