Riverview woman found dead after car crashes into Lutz pond, troopers say
LUTZ, Fla. - A Riverview woman was found dead after crews were able to remove a submerged car from a pond in Lutz.
The crash occurred Wednesday morning along State Road 54 near the Henning Lane intersection. According to the Florida Highway Patrol, the 51-year-old woman was heading west in the outside lane. Then for "unknown reasons" she lost control of the 2015 Honda.
Larry Henning, whose property is adjacent to the pond, says he was outside feeding his chickens when he heard the blaring sound of a car horn.
"I looked at this car was going the wrong way, going west, going the wrong way," he said.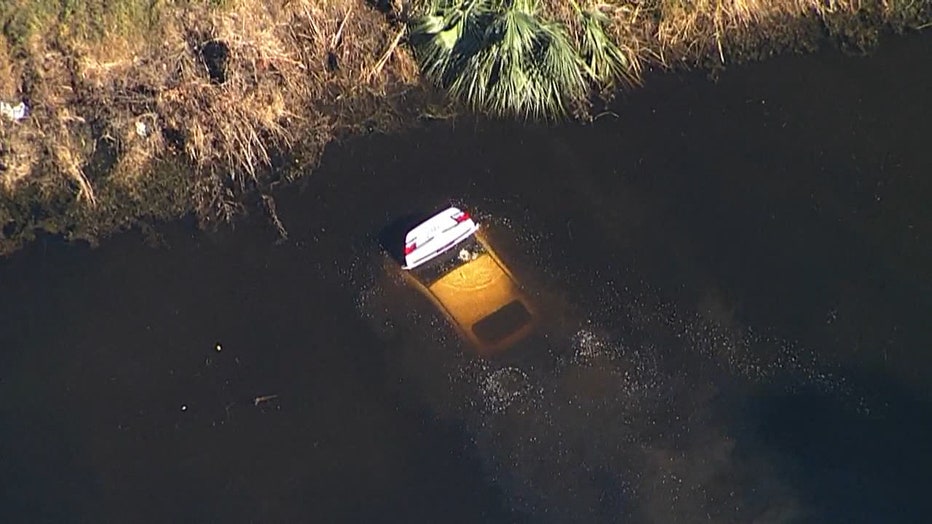 Troopers said her vehicle crossed the median and eastbound lanes of SR-54. The Honda continued traveling and entered a pond.
"Nose down into the pond, and then it stopped for a minute and went right on in, floated around and then it sunk," Henning said.
The view from SkyFOX showed the Honda was completely submerged before it was pulled out of the water. 
"Divers and the firemen, and they did a really good job," he said. "They were here getting really close – as fast as they could get here they jumped in clothes and all, and one of the guys told him to get out because of the water."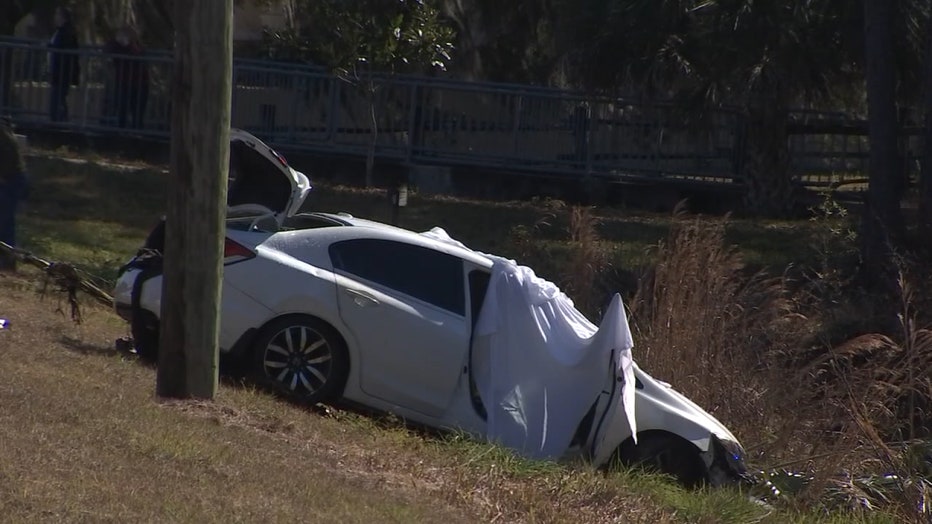 Florida Highway Patrol was able to lift the car from the pond quickly, where they found the deceased driver. A scene Henning says, will be hard to forget.
"You can't describe that, because you know whoever is in it is drowning," he said. "It's death, looking at you. She had her seatbelt on and everything, just slumped over."
FHP did not publicly identify the driver.