Organization providing coats for kids needs donations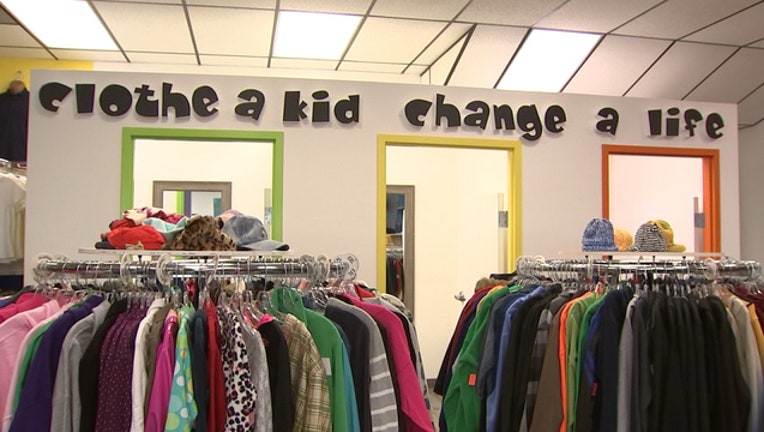 ST. PETERSBURG (FOX 13) - We've certainly needed our jackets the past few days and the folks at clothing to kids want to make sure every child in our area has one too.
The organization serves hundreds of children, from pre-kindergarten to seniors, at three locations in Hillsborough and Pinellas counties.
If your child qualifies for free or reduced lunch at school, you can shop twice a year by appointment.
"They have to have an appointment to come and shop because we have volunteers that shop along with them, and we want to make sure that all of the families that come in have plenty of time to shop and pick the things they want." Jennifer Jacobs, with Clothes to Kids explained, adding they need to bring a free and reduced lunch letter."
Clothes to Kids helps out some 11,000 kids every year. Right now, the group has a need for boys and girls new or gently used jackets, sizes six through 12.
Stores are located in Tampa, St. Petersburg and Clearwater. Call 727-441-5050 or visit www.clothestokids.org.
Donations may be dropped off from 9 a.m. to 4:30 p.m. Monday through Friday at any of the three stores: Tampa: 5011-H West Hillsborough Avenue; Clearwater: 1059 N. Hercules Avenue; and St. Pete: 2168 34th Street South.
Monetary donations are also needed to purchase clothing in short supply, new underwear, and socks.