Ouch! What happens when these 'gator trainers' get too close…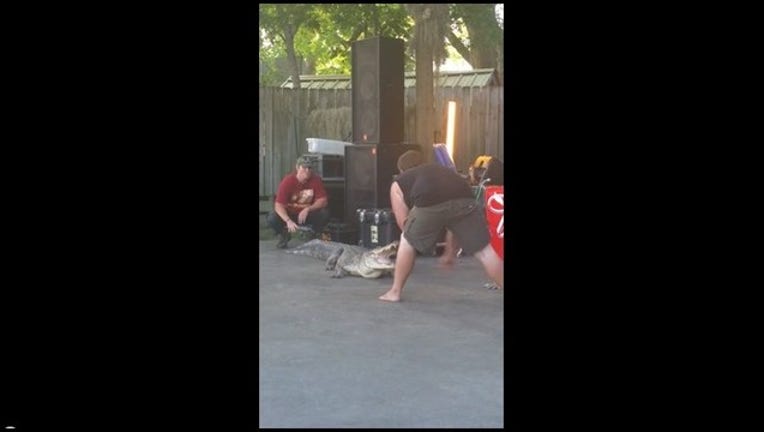 article
A pair of so-called gator trainers learned a hard a lesson about messing with these beautiful – yet dangerous – animals.
Video that is making the rounds on social media this week shows the men trying to grab a gator in front of a crowd of people at the Old Towne Spring's Texas Crawfish and Music Festival.
The man who tries to sneak up behind the gator is quickly grabbed by its mouth, and you can hear the shock in the crowd.
It happens instantly.
Luckily, the man is able to get away with just a wound on his arm. KTRK in Texas reports he didn't even receive stitches from the incident.
But he probably learned a good lesson.
Mobile app users: Click here to watch