PacSun responds to backlash, pulls upside down flag shirt from shelves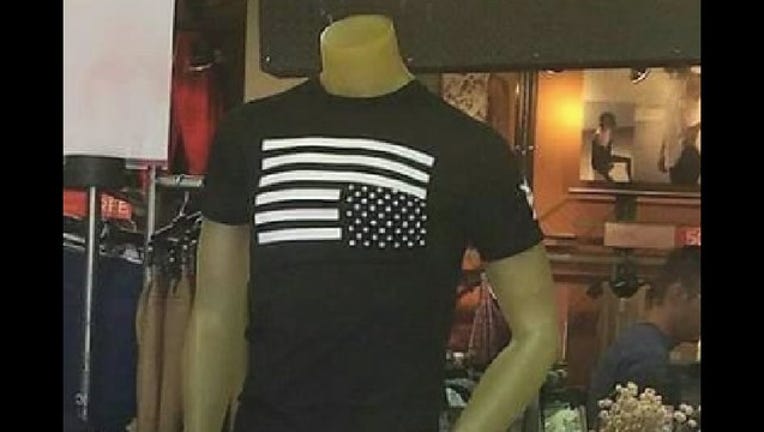 After an outpouring of disapproval on social media, PacSun has announced they will no longer sell a controversial T-shirt that featured a black and white American flag being flown upside down.
People expressed their outrage on the store's Facebook page on Memorial Day. One person posted a picture of the shirt on display in the store, and said it was "so disrespectful for Memorial Day Weekend".
Others called it "disgusting" and "insulting" because an upside-down flag is used as a signal of dire distress. According to the U.S. Flag Code, flags are only meant to be flown that way "in instances of extreme danger to life or property." 
The shirt was apparently designed in collaboration with rapper A$AP Rocky, and was being sold online.
The store has since posted an official statement on their Facebook page saying they will no longer sell the shirt.