Pasco schools consider 'far-reaching' schedule change due to bus driver shortage
WESLEY CHAPEL, Fla. - Faced with a bus driver shortage, district leaders in Pasco County are discussing some potentially big changes to school start and end times.
Bus staffing is an issue for school districts in the Bay Area each year, but this year is far worse. In Pasco, the school district says it's short more than 100 drivers. Now, something's got to give because, according to Superintendent Kurt Browning, they can't get everyone to school on time.
They're hoping a new schedule will give their drivers more time to get kids to school.
"By having some schools start earlier and some start later we can widen the window of opportunity to transport students on time," Browning said. "Changes to bell times are not unusual. We do it every year. What is different here is that we'd be changing mid-year. This will have a far-ranging impact on students and staff. For some it will be a minor tweak to their morning and afternoon routine; for others it will be significant and will require some planning."
MORE: Disruptions in food distribution complicate feeding students
For elementary schools, the proposed bell schedule shifts start and end times by 30 minutes in either direction. Most middle and high schools would only see a difference of 10 to 20 minutes in start and end times.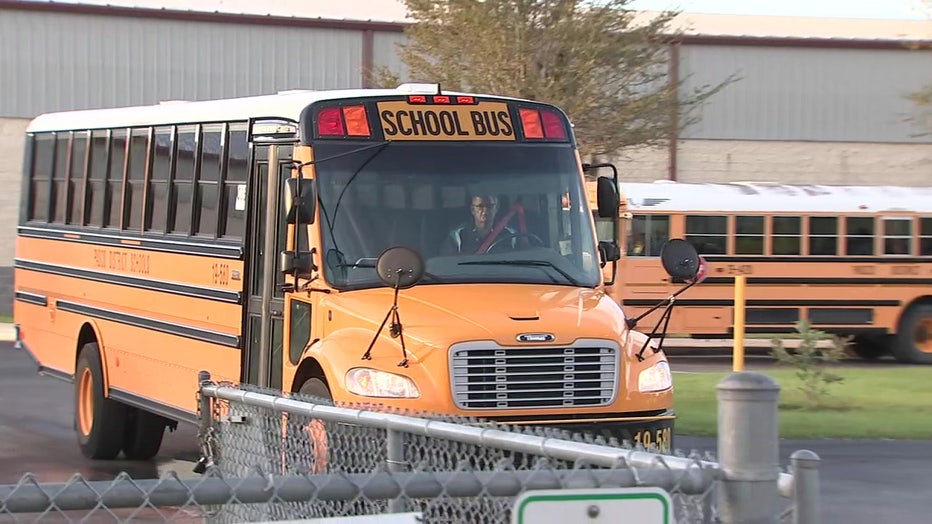 But other students would need to get used to a pretty big change. Anclote High, Hudson Academy, and Paul R. Smith Middle would end up starting more than an hour and 20 minutes earlier.
Others would start much later.  Wiregrass Ranch, Gulf, and Fivay high schools, as well as Starkey Ranch and Crews Lake middle schools, would all start and end their days 45 minutes later.
Pasco County School Board members are set to discuss the plan this afternoon during a workshop. If members decide to move forward with the plan, a formal vote would happen at a later date.