Pasco Sheriff's Office K-9s skilled in finding everything from bombs to bodies
NEW PORT RICHEY, Fla. - During the month-long search for Brian Laundrie, K-9's with the Pasco County Sheriff's Office were called down to North Port multiple times to assist. We are told dogs with a variety of skills, including bloodhounds for scent-tracking and human remains detection, worked the wooded areas.
The department's K-9 unit is one of the largest and most diverse in the region. The dogs can follow specific scents, do area and building searches, and help apprehend suspects.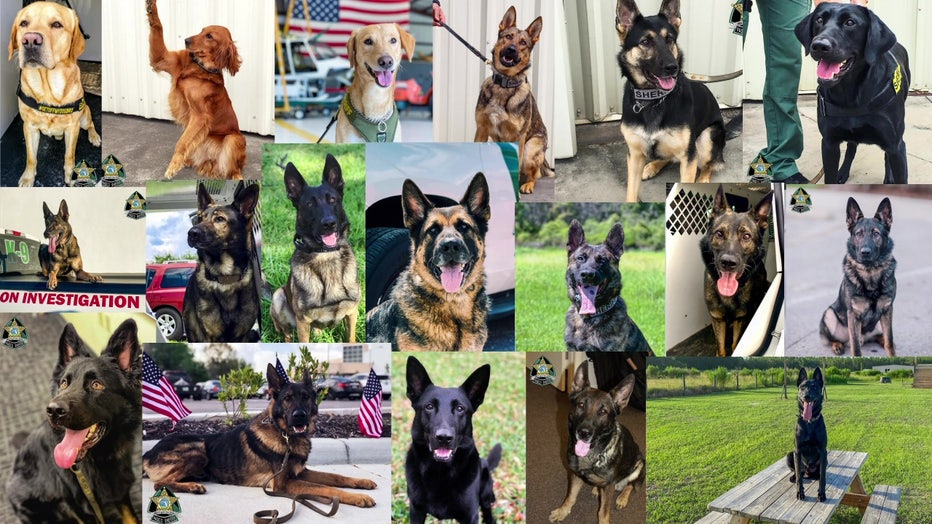 The K-9 unit at the Pasco County Sheriff's Office is vital to the force.
MORE; 'Human remains detection' K9 from Pasco County joins search for Brian Laundrie in Carlton Reserve
"If we put 200 people in jail with the dogs this year, that's 200 cases that can pretty much be solved at the time of the crime. And we don't waste time or resources," explained K-9 Trainer, Corporal Jimmy Hall.
He says the work these dogs do goes way beyond catching people. The sheriff's office has 36 K-9s specialized in a range of skills.
"Really what sets us apart is the diversity in dogs, the jobs the different dogs have," Hall said.
The largest group are mostly dual-purpose, trained for patrol and detecting narcotics, explosives or arson.  Others work to disrupt the flow of illegal drugs in the County with the Highway Interdiction Team, and three are embedded with the SWAT team.
One dog works to find survivors after a disaster. The bloodhounds can track specific smells, old scents, or multiple people at once, and a trio of animal-assisted therapy dogs bring calm to the chaos.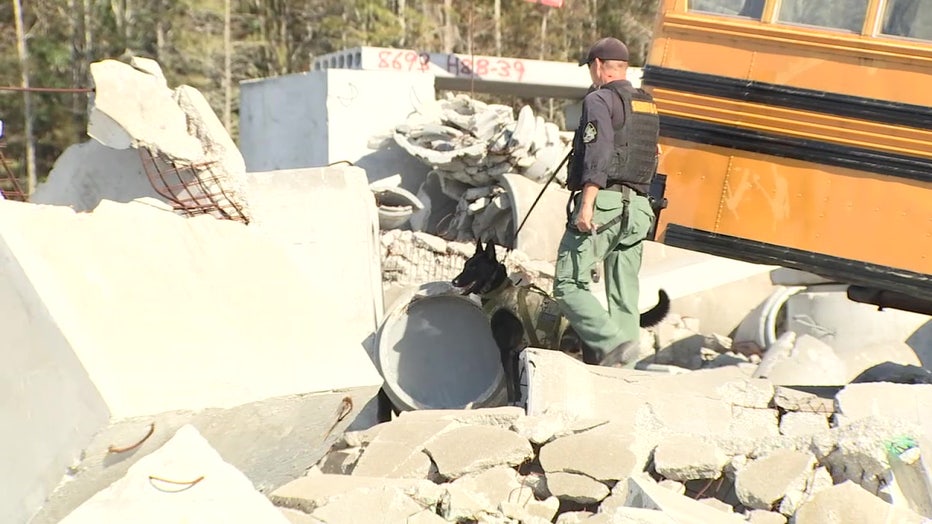 Two rescues work with the Behavioral Health Intervention Team responding to calls in the community, and K-9 Jojo is assigned to help agency personnel and their families.
"So maybe when our deputies have gone to a tragic scene, they need to decompress. They need to relieve some anxiety or even deal with stress. They have the opportunity for Jojo to come and to sit with them, to pet with them, to just kind of provide some of that hope and healing," said Brian Brown, Director of Community and Agency Resiliency.
The final group in the K-9 unit is certified in human remains detection on land and water.  We are told not many agencies have their own cadaver dogs.
"If you're training a human remains detection dog, you're going to spend a lot of time hiding that odor in the woods and even burying it," Hall said.
A lot of that work happens at the department's forensic field where donated cadavers are exposed to the elements to be studied as they decay.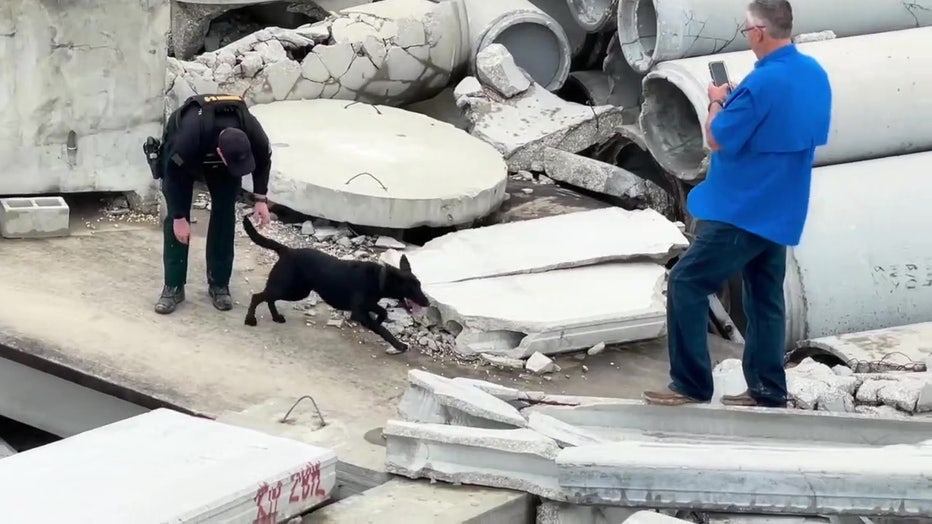 "We've been we've been deployed a lot this year," said Hall. "I mean, we go down as far as Broward County. We've been to the everglades to support an FBI case, and then, you know, most recently down to North Port."
Training for specific skills can range from 16-weeks up to a full year. And it doesn't stop there. Each K-9 is trained weekly, and generally works until about 8-years-old.
"So as long as you can isolate an odor, pull out just that odor you want, you can train a dog to indicate to it," Hall said.
Three more patrol K9s are currently in training and will be joining the unit by March. Those dogs will bring the total to 39.