Pasco stormwater fee hike: Just a drop in the bucket?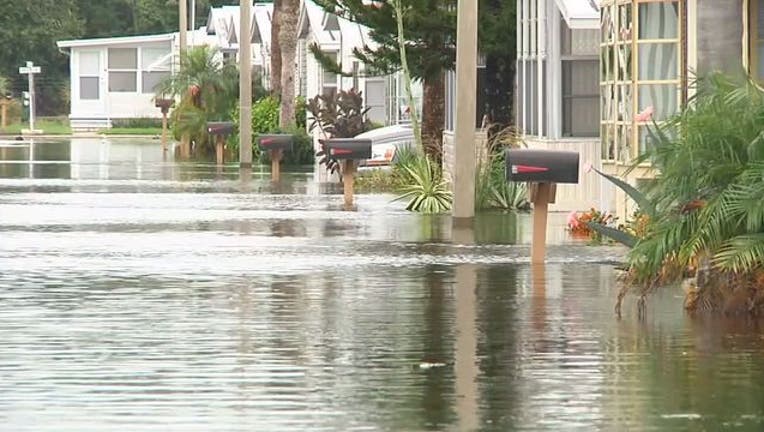 article
NEW PORT RICHEY (FOX 13) - The Pasco County Commission passed a tax hike on stormwater fees Wednesday, but admitted they're concerned it won't be nearly enough to address the county's flooding issues.
Homeowners across the county will see their stormwater assessment fees increase to $57, up $10 from this year. It's the first increase since 2007.
While the vote was unanimous, several commissioners discussed some of their reservations.
"We are woefully behind in dealing with these stormwater issues and I don't think this $57 is going to get our residents where they need to be," said Commissioner Kathryn Starkey. "I'm in support of it today but I'm just worried that we're just still treading water."
The measure was on the table long before heavy rains left several communities underwater for days or, in some cases, weeks. The extra taxes will go toward several basic maintenance projects in ponds and ditches.
Mike Garrett, the county's director of public works, admitted this is essentially a Band-Aid; his department was forced to cut $6-million from its budget this year. This will add more than $2- million back into it.
"We cut some pretty significant programs and this $10 was designed to put back in some things we took out," Garrett told FOX 13, adding he will likely ask commissioners to raise the same fee again next year. "We've done some things, we're going to do some more things, I think. It's going to take many, many years to correct the flooding problems in this county."
The tax hike passed Wednesday will be applied to homeowners county-wide. Garrett said, if commissioners agree to another fee increase in 2016, they would have to decide whether it would impact all residents or just the ones in areas impacted by the projects funded by the increase in revenue.