Woman spotted loading firearm inside her purse at Bradenton hospital, police say
BRADENTON, Fla. - Early Wednesday morning, Investigators say a woman was spotted shortly after 2:15 a.m. inside Blake Hospital in Bradenton loading a firearm that was in her purse. Staff at the hospital notified security and called 911.
"Everyone did what they're supposed to do. They immediately noticed a problem, they let us know, we were on scene and actually had her in custody with the weapon secure in less than 10 minutes," said Meredith Frameli, public information officer for the Bradenton Police Department.
Investigators say 37-year-old Jamekeyra Ulisa Levertt-Chapman, from Sarasota, now faces charges of brining a firearm into a hospital and having a concealed gun without a permit, both felonies.  
Police said the handgun was a Smith & Wesson Bodyguard .380 – a semi-automatic weapon with an incorporated laser – and she had a high-capacity, drum-style magazine and dozens of rounds of ammunition.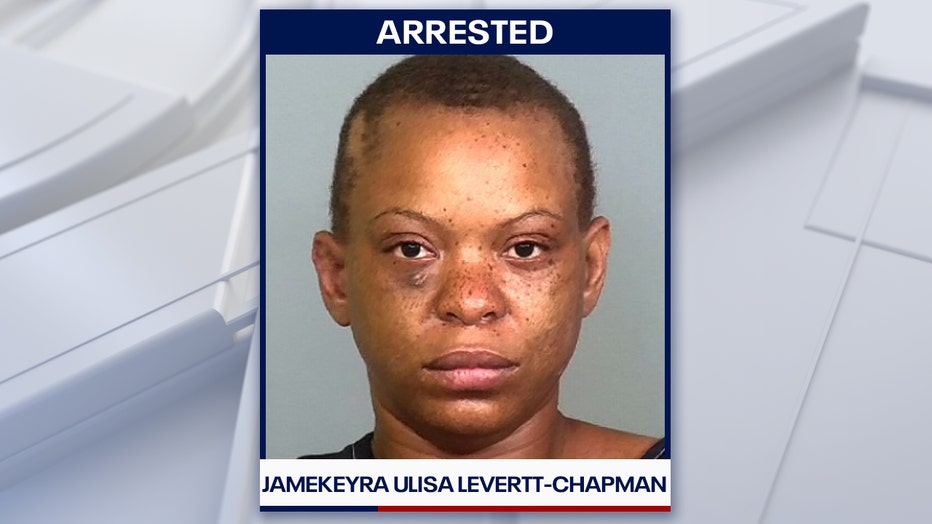 Courtesy: Bradenton Police Department
Her intentions or motive haven't been publicly revealed.
"She had a semi-automatic weapon with 58 rounds, that is a very serious situation, and it could've been very bad. We don't know what her motivations were," Frameli said. 
Police say additional witnesses told them that they saw the suspect loading what appeared to be bullets into a magazine. Frameli says this potentially dangerous situation was handled the right way: Folks saw something and said something. 
"This is how it should work," she said.
Anyone with information is asked to contact Detective Jeff Beckley, 941-932-9356. Tipsters may email any information on this or other cases to BPDTips@BradentonPD.com. To remain anonymous and eligible for a cash reward of up to $3,000, call Crime Stoppers (toll-free) at 1-866-634-8477 or send an anonymous E-Tip through manateecrimestoppers.com.