Photo of dog carrying food during hurricane goes viral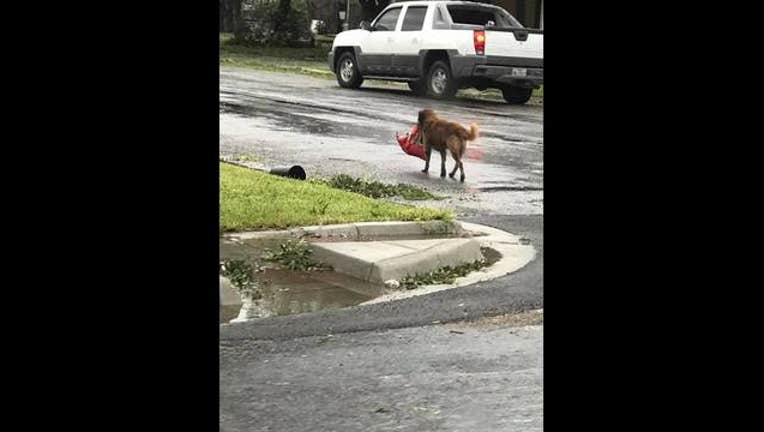 article
A picture of a dog carrying a bag of dog food during Hurricane Harvey in Sinton, Texas has gone viral with more than 25,000 shares on Facebook.
According to a local article in Chron, the dog in the picture, whose name is Otis, left his home on Friday, August 25 but came back for his bag of food on Saturday.
Local residents like Tiele Dockens spotted Otis walking with the bag of food around the neighborhood and took the photo.
She was able to alert the grandfather of the dog's owner who was taking care of Otis according to the report.
Otis was brought back to safety before his owner returned.