'Pillowcase rapist' who terrorized Florida women in 1980s convicted in attack
MIAMI - One of South Florida's most notorious criminals, a man known as the "pillowcase rapist" who terrorized dozens of women in the 1980s, was convicted Wednesday in one of the attacks.
Miami-Dade County jurors found Robert Koehler, 63, guilty of sexual battery, kidnapping and burglary. He faces up to life in prison at sentencing March 17. He is also charged in six more attacks in neighboring Broward County.
The Miami-Dade case focused on a single victim, a then-25-year-old woman who was attacked in December 1983.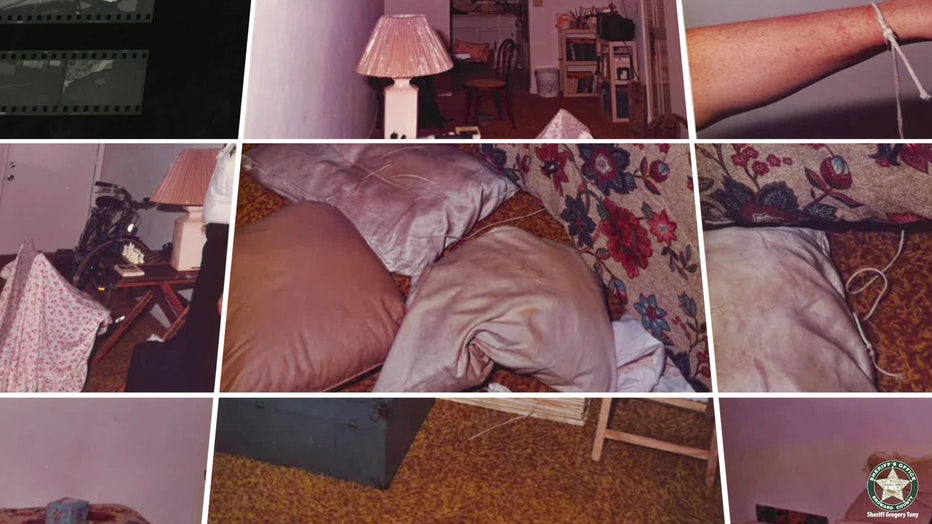 Crime scene photos from cases involving the "Pillowcase Rapist." (Courtesy: Broward Sheriff's Office)
Authorities say the "pillowcase rapist" terrified his victims by breaking into their homes at night. The attacker used a pillowcase, towel or shirt to cover his face — or the face of his victims — before assaulting them, tying them up and stealing items from their homes.
PREVIOUS: Florida police arrest accused 'Pillowcase Rapist,' possibly tied to 45 rapes dating back to 1980s
At least 44 women from Miami to Deerfield Beach were victims of the pillowcase rapist from May 1981 to February 1986.
The assaults attracted extensive media attention in South Florida and prompted the creation of a task force to investigate the sex crimes. Authorities said the trail eventually turned cold until 2020, when a DNA hit for one of Koehler's relatives led police to the man.
Koehler, a registered sex offender from Palm Bay, Florida, was arrested in Brevard County.
READ: Woman's body found in car after St. Pete man led Kentucky troopers on highway chase, investigators say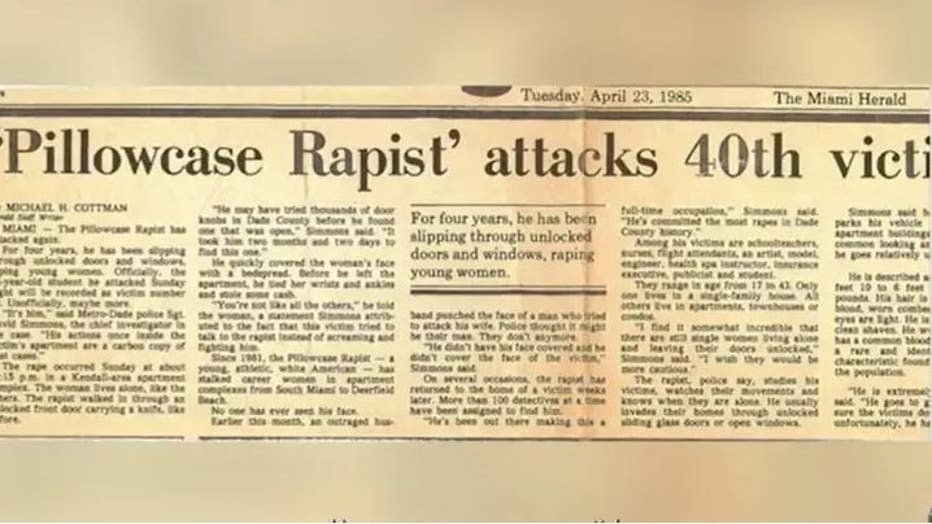 Broward County Sgt. Kami Floyd came across a newspaper article from the 1980s describing an unknown rape suspect dubbed the 'Pillowcase Rapist' accused of targeting 40 to 45 victims. (Broward County Sheriff's Office)
Some victims who spoke to cold case investigators in Broward County said he followed them and knew their names before he attacked.
"He went through my wallet. He knew where I lived. He knew my name. I didn't know him," a victim named Catherine said in a video posted by the Broward Sheriff's Office.
"He didn't kill me, but he did kill me," another victim said in the video.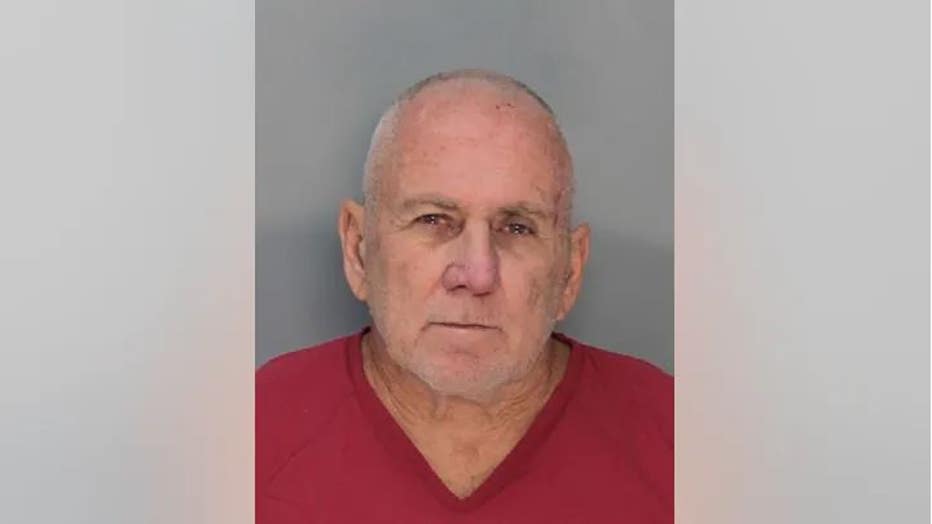 Robert Koehler, 63, was harged in six sexual assault cases. (Miami-Dade Corrections Department)
Miami-Dade State Attorney Katherin Fernandez Rundle said Koehler's conviction was a long time coming for his victims.
"Today's jury verdict finding Robert Koehler guilty of sexual battery, kidnapping and burglary, finally closes the book on a terror that gripped the women of South Florida for far, far too long," she said.
The Associated Press contributed to this report.