Pinellas County lawmaker seeks to hold social media accountable for impacts on kids
ST. PETERSBURG, Fla. - A Pinellas County lawmaker's bipartisan bill to hold social media companies more accountable for their effects on minors cleared its first hurdle this week.
Rep. Michele Rayner-Goolsby's bill, HB 591, titled Social Media Protection for Minors, received unanimous support from the Florida House Regulatory Reform & Economic Development Subcommittee.
"It was, what can we do to protect the children of the state of Florida?" Rayner-Goolsby, D-Pinellas, said Friday regarding the rare collaboration between Democrats and Republicans on the bill. "This bill provides guardrails for the way that social media operates in the state of Florida."
According to the legislation, social media platforms would have to make several points clear to users, including:
Whether the site uses, "addictive design or deceptive pattern features including autoplay or infinite scroll"      
Whether the social media platform allows manipulated photographs or digital images that are shared on the platform
Whether it considers the best  interests of minors when designing, developing, and providing services
What it does to protect from harmful behaviors like bullying, threats of violence and self-harm
Rayner-Goolsby said, above all, she wants platforms to include clear access to parental controls, including screen-time usage and content filters.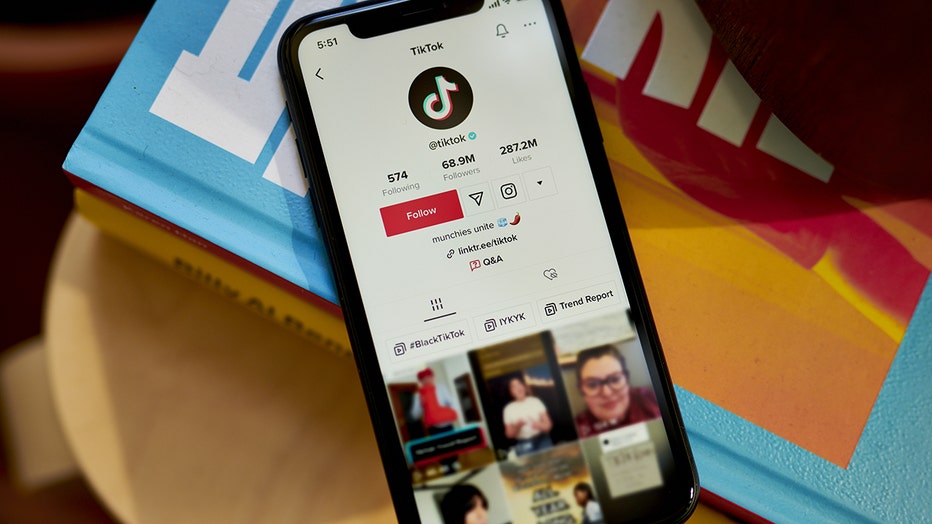 The TikTok application on a smartphone arranged in the Brooklyn borough of New York, US, on Thursday, March 9, 2023. The US is moving closer to restricting access to the popular video-sharing app TikTok, with Senate Intelligence Committee Chairman Ma
"This also allows parents to have greater parental control around social media," Rayner-Goolsby said. "What we're seeing is that all of this information is in the terms and services of these social media companies and platforms. However, there's no metric, there's no reporting component that we know of how they're operating here in the state of Florida."
The state representative told FOX 13 the enforcement element would still have to be discussed, but, if the law passes, companies that repeatedly violate it wouldn't be allowed to do operate in Florida. She compared it to online gambling sites being blocked in states where it's illegal.
During discussion Thursday, lawmakers on both sides of the aisle applauded the proposal.
"We know the effects the social media has had with our students, specifically in the classroom," said Hillsborough Democratic Rep. Susan Valdes. "I am glad to be up on this bill and can't wait to see it move through its process and hopefully get to the governor's desk."
"I think that this bill goes a long way to address some of the things that we've seen in terms of suicide rates, the impact that social media platforms are having on the body image of young girls, videos of horrible things that we've seen coming out of our schools and the challenges that our young people are facing in terms of their health," added Rep. Tyler Sirois, a Brevard County Republican who also sponsored the bill.
If passed, the law would go into effect July 1.