Deputy injured, suspected car burglar killed in Pinellas Park shoot-out
PIINELLAS PARK, Fla. - A suspected car burglar opened fire on Pinellas County deputies and a K9 Sunday night before being shot and killed by law enforcement. 
According to St. Petersburg Police Chief Anthony Holloway, someone called 911 shortly before 7 p.m. to report a suspect, who had been identified as Zion Bostick,, 23, breaking into cars along 60th Avenue North. 
Police say the witness approached the Bostick and began recording video. He fled the area, but the witness was able to give law enforcement a description of Bostick.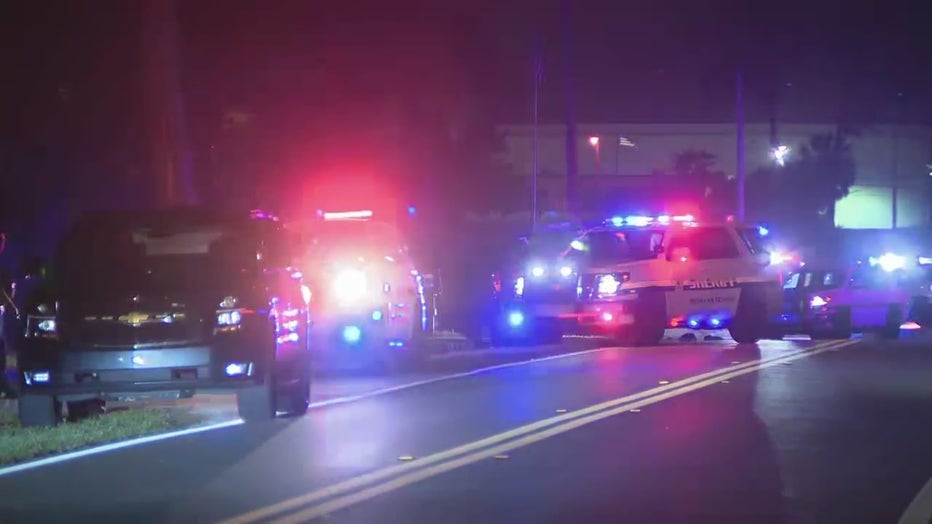 Holloway added, K9 Corporal Matthew Aitken with the Pinellas County Sheriff's Office tracked the suspect to a church located at 6300 62nd Avenue North. Sergeant Jacob Viano then tracked the suspect to a fenced-in backyard where he was waiting for law enforcement and opened fire, striking Aitken.
READ: Florida K9 captures accused kidnapper hiding under laundry, trash
The sergeant returned fire, killing the suspect. 
Corporal Aitken was taken to an area hospital and is expected to survive. The K9 was not injured. Sergeant Viano was not injured and is on administrative leave pending the outcome of the investigation.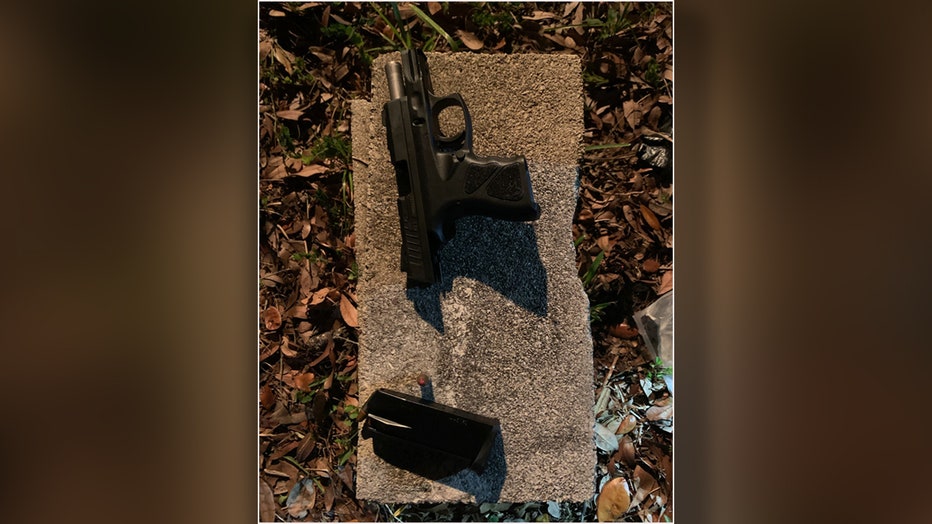 The suspect's gun courtesy of the St. Petersburg Police Department. 
The shooting is being investigated by the Pinellas County Use of Deadly Force Task Force.
The names of the deputies involved in the shooting as well as the identity of the suspect are expected to be released on Monday.