Road rage shooting on I-4 kills 1, critically injures 1 in Plant City, police say
PLANT CITY, Fla. - The Plant City Police Department is searching for a driver accused of a deadly shooting on I-4. 
According to police, a man called 911 shortly before 9:15 p.m. and said he and his female passenger were shot at while traveling on I-4 in Plant City. 
Police say the driver stopped at a Plant City fire station located at 1704 N. Park Road and crews provided first aid to the victims. 
The female passenger died at the scene. 
The driver sustained upper body trauma and was taken to an area hospital where he is in critical condition.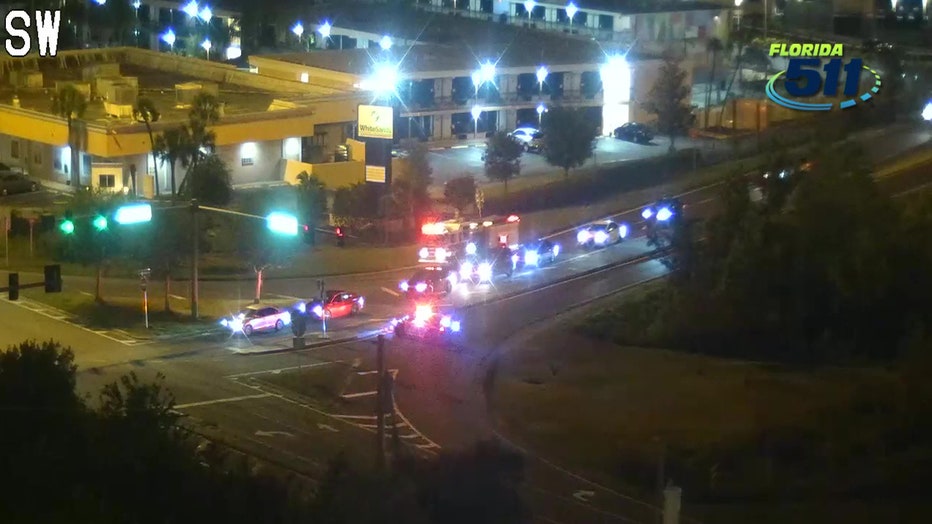 One person was killed and another was critically injured in a road rage shooting on I-4 in Plant City. 
Before he was taken to the hospital, the driver told police that a man of an unknown race driving a silver or gray Toyota Prius with non-tinted windows opened fire on his car shortly before exit 22, which is Park Road, on I-4. 
READ: FHP: Woman arrested in Hillsborough County violent road rage attack, man still on the run
He added that the suspect, who continued traveling eastbound on I-4 following the shooting, had been driving recklessly and showed signs of road rage toward the victim for an unknown reason. 
Police say they believe this is an isolated incident and there are no active threats to the community.
The Plant City Police Department is investigating this incident as a homicide.
Anyone with information about the incident or the Toyota Prius is asked to contact Sergeant Baker at (813) 707-2271 or Detective Cowart at (813) 707-2270.