Police chase ends in crash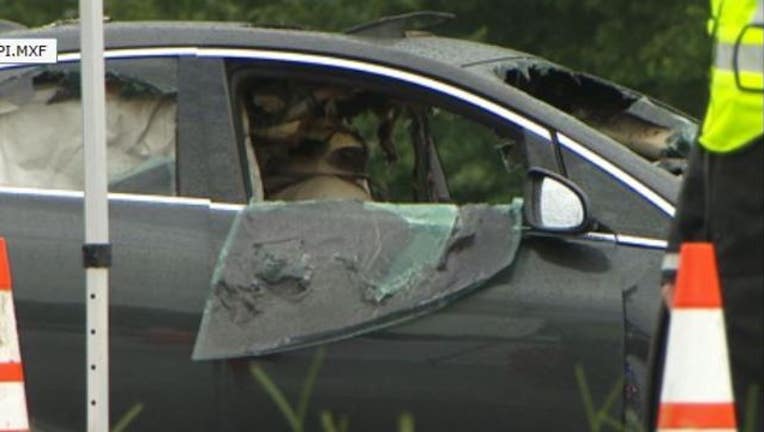 A pursuit by Pinellas deputies ends in a fiery crash.
Pinellas deputies began to pursue a car after learning the driver was a suspect in a shooting in Clearwater.
The suspect was headed northbound on Eastlake Road in Tarpon Springs at a high rate of speed. 
The driver lost control of the vehicle and crashed into a concrete barrier at Eastlake and Keystone Roads.  The car then caught on fire.
Deputies, along with emergency rescue personnel,  removed the driver, identified
as Brittney Dinkins, 26,  and her passenger,  Devetrius Jones, 22, from the vehicle.
Dinkins was flown to St. Joseph's Hospital for treatment of life-threatening injuries. 
Jones was transported to Bayonet Point Hospital for treatment of non-life threatening injuries.