Police: Driver fled traffic stop before double-fatal crash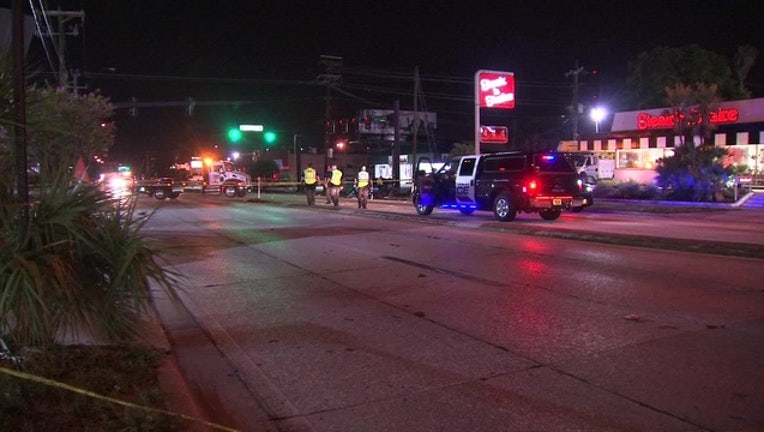 LAKELAND, Fla. (FOX 13) - The Lakeland Police Department says the driver who caused a double-fatal crash fled a traffic stop moments prior. Officials say Cleon Truedell sped away and crashed into another vehicle. Both drivers were killed.
The accident happened early Wednesday morning around 12:40 A.M. at the intersection of East Memorial Boulevard and Lakeshore Drive. Officer Jim Simon says he saw a tan, 2000 Cadillac sedan commit a traffic violation near the Lakeshore Neighborhood. While Officer Simon was attempting to get the tag number of the Cadillac, police say Truedell sped away for unknown reasons. The officer wasn't able to catch up to the car before it ran a red light and crashed into another vehicle.
Police say Truedell crashed into the front passenger side of a blue, 2017 Mitsubishi sedan forcing it into a utility pole. The driver, identified as Linel Marie Vega-Ortiz, was prounounced dead on scene. Truedell ended up hitting a utility pole guide wire and a cross-walk sign before rolling over. He later died at Lakeland Regional Health.
East Memorial Boulevard and Lakeshore Drive were both shut down to traffic for approximately four and a half hours. Police say they are still investigating the crash. It is still unknown why Truedell sped off during the traffic stop.