Sheriff: Suspect shot after pointing gun at St. Pete police officer
ST. PETERSBURG, Fla. - A suspect who pointed a gun at St. Petersburg police was shot by an officer late Thursday evening, according to Pinellas County Sheriff Bob Gualtieri. 
The sheriff said St. Petersburg Police Officers Christian Collins and Fred Jackson responded to 22nd Avenue South and 34th Street South. The police department received multiple calls about a man, later identified as 21-year-old Tory Barber, who was seen with a gun in that area, Sheriff Gualtieri said. 
Other callers reported that they saw the suspect firing the gun, according to investigators.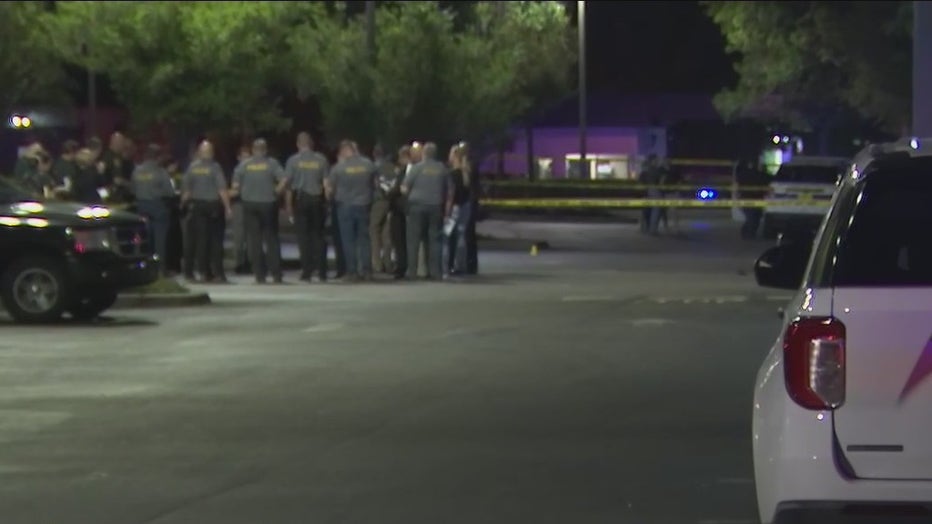 The sheriff confirmed Thursday evening that Barber has a history of mental health issues, and is known to law enforcement for prior baker acts. 
Officer Collins and Jackson saw Barber when they arrived at the scene, officials said. While Officer Collins was driving, Officer Jackson confronted Barber and told him to drop the gun. Barber then ran off north into a parking lot. 
Barber pointed his gun at one of the officers, and Officer Collins fired his gun and struck the suspect in the arm. 
Sheriff Gualtieri said Barber was taken to the hospital with non-life-threatening injuries. 
 The officers were not injured in the shooting. All lanes of 34th Street were closed north and south in the area, SPPD officials said. 
This is a developing story. Check back for updates.