Police: Teen sexually assaulted while jogging in North Port
NORTH PORT, Fla. - North Police police released a computer-generated image of a man believed to have raped a 15-year-old jogger this week.
According to investigators, the teenager was jogging down Landover Terrace Monday when a man attacked her.
"Someone grabbed her, threw her on the ground, raped her and left," said Josh Taylo, a spokesperson for the police department, adding this was not a random attack. "This wasn't just a random, 'Hey, look there's a crime of opportunity, I'm going to take advantage of her.' It was a targeted attack."
Police are trying to determine whether the suspect knew the victim or is a stranger who had been watching her.
The crime, which occurred at about 4 p.m., left the community shaken.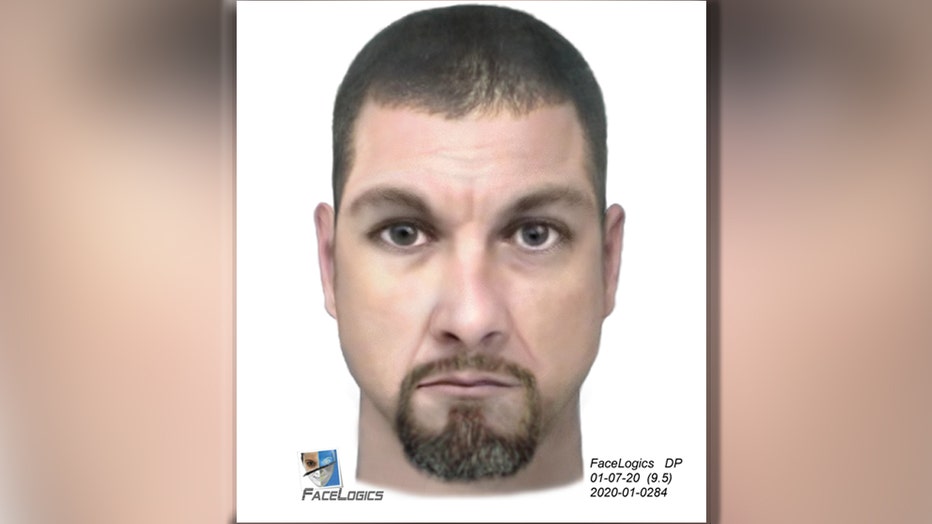 Courtesy: North Port Police Department
"That's scary. It's right across the street. And apparently the girl was just walking or jogging and was attacked by this man," said Rebecca Higgins, a neighbor who also has a 20-month-old daughter. "I won't walk with her by myself. I won't come out really with her by myself because I'm afraid now. We don't even know who the guy is."
Detectives collected DNA and sent it to the state lab for testing.
"The DNA will tell a lot, typically," Taylor said. "That takes time and in the meantime, you could potentially have someone like this roaming the streets."
Higgins is hopeful police will get answers soon.
"They just do what they want to do when the want to do it and it doesn't matter how it affects anybody else," she said. "It doesn't matter if this girl is going to be damaged for the rest of her life."
Anyone who can identify this suspect or provide information is asked to call Det. Kishia Veigel at 941-429-7335 or kveigel@northportpd.com.