Polk County thieves targeting boats more often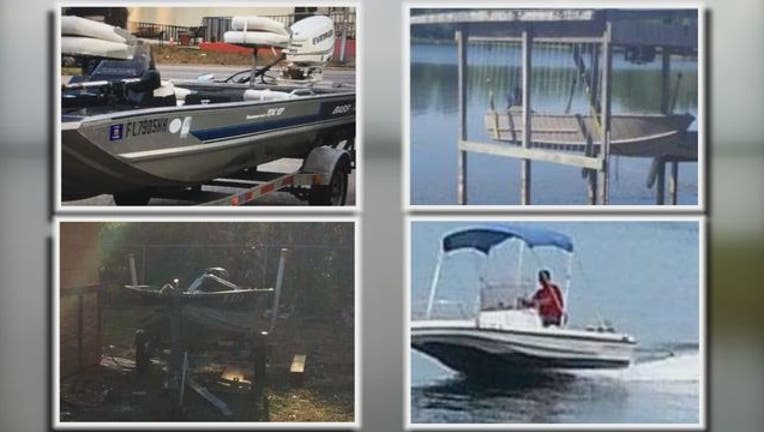 article
LAKELAND (FOX 13) - Byron Claussen never expected for Winter Haven police to show up to his job with "bad news."
"I said, 'What's the bad news?" Claussen recalled.  "They said, 'Do you own a Key West center console boat?'  I said, 'Yes, I do.'  They said, 'We recovered that boat in Fort Meade.'"
Unfortunately, the canopy was damaged and the motor was missing, which would cost $5,000 to fix. Investigators also found a second missing boat at the same location.
Claussen is one of a number of victims in a crime spree that popped up in Polk County recently. In the last two months, 16 boats have been stolen in Polk County – from Lake Wales, Mulberry, Winter Haven, and elsewhere.
"They are hitting the boats that are easy to steal," said Carrie Horstman, spokesperson for the Polk County Sheriff's Office.
Horstman says thieves are targeting smaller boats that are easy to hitch up to their vehicle and haul off. She says they are also hitting boats that are not locked or have flimsy locks.
The sheriff's office is giving the following tips to help boat owners reduce the chance of getting ripped off:
- It is a good idea to have your boat locked up at a professional facility
- If your boat is at your home, store it in the backyard where it's less likely for crooks to see
- Park the front of the boat up against something solid like a fence to make it more difficult for an intruder to hitch it up
- Lock it with a strong, quality lock