Polk sheriff: Citizen kills suspect who shot at two people inside car at Poinciana neighborhood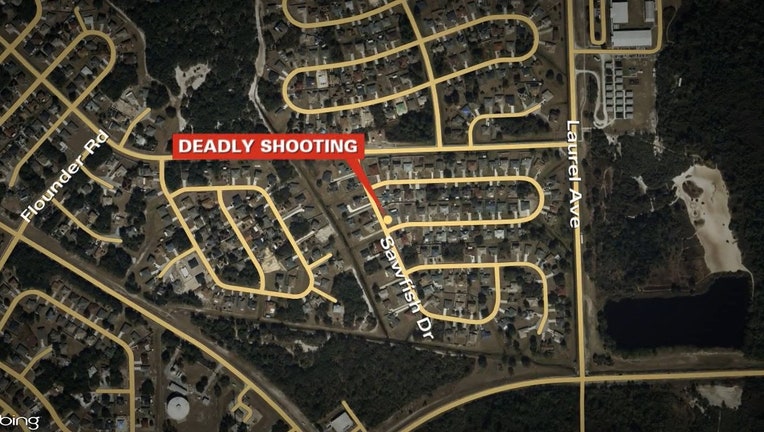 article
POINCIANA, Fla. - A Poinciana neighborhood was the scene of a deadly shooting, where a suspect fired at two people inside a car – but was soon shot dead by another armed individual in the area, according to the Polk County sheriff. 
During a press conference, Sheriff Grady Judd said it appears an argument occurred in a large group on Sawfish Drive, then gunshots were fired. 
Investigators said the shooter fired their weapon at two people in a car, and someone else shot the suspect, killing him.
The two people inside the car were in critical condition as of Thursday night.
READ: Polk County detention deputy, 22, killed in off-duty crash aspired to be on the SWAT team
The sheriff said they are working to figure out what led up to the both shootings. 
The agency has not publicly identified any of the individuals involved.