Population of Florida monkeys -- that carry herpes -- is growing, study says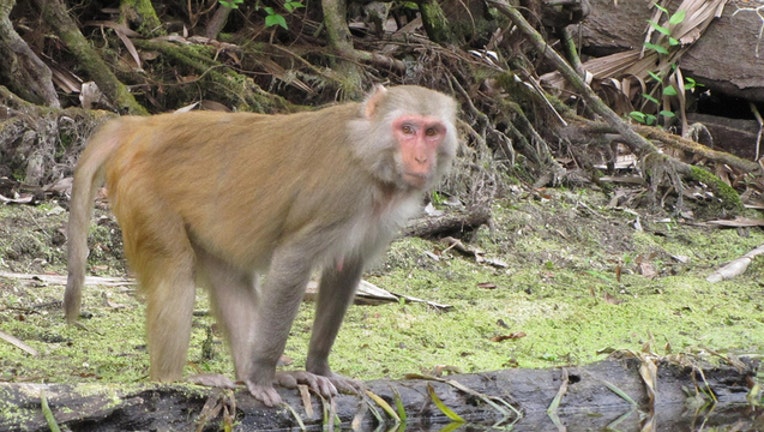 article
SILVER SPRINGS, Fla. (FOX 13) - The herpes-carrying monkeys residing at a Florida state park could double their population in the next three years, according to new research.
While it's extremely rare for herpes B to spread from monkey to a human, experts said it should still be considered a public health concern. Earlier this year, scientists said the growing population of rhesus macaques in Silver Springs State Park near Ocala don't just carry herpes B, which is common for the species, but some of those monkeys have the virus in their saliva and other bodily fluids. They said it can increase the risk of spreading the disease.
Wildlife officials said in January they would consider removing the monkeys from the Sunshine State.
A study, published October 26, in Wildlife Management, said the monkey population will double by 2022 unless state officials intervene. There is at least 300 rhesus macaques in the park. The study says that figure could double by 2022. Scientists suggested sterilizing half of the adult females and removing half of the adults biennially to regulate the population.
The growing population problem began back in the 1930s, when the original six rhesus macaques were released onto a small island in the Silver River, which is now part of the Silver Springs State Park today. The initial purpose was to create a tourist attraction. 
It turned out the rhesus macaques are strong swimmers and escaped into the woods. More were brought in to replace them, but they also left. 
By the 1980s, hundreds were living in the Marion County park. Between 1984 to 2012, state wildlife officials removed more than 1,000 to combat their growing population. However, the practice was put to a complete stop after the public learned the animals were being sold and taken to biomedical researchers, reports the National Geographic.
Last year, parts of the state park were shut down because the monkeys were displaying aggressive behavior.
FOX 13 has reached out to Florida Fish and Wildlife Conservation Commission for a statement.