Port Richey girl benefits from new FDA approved app-based video game to treat ADHD
PORT RICHEY, Fla. - Treating ADHD in children can be tough for parents to navigate. Typically, it involves medication, but a new FDA-approved treatment in the form of an app-based video game is giving parents another option.
It's called EndeavorRx and can be prescribed to kids with attention deficit disorders. A Port Richey mom said since her daughter started using the app, she's seen major improvements in her ability to pay attention.
Freah Lewis, 10, was diagnosed with ADHD when she was 6.. 
"When she was younger, she went to preschool, and she started hiding under tables, and she just didn't want to participate in circle time," her mom Amanda Lewis said.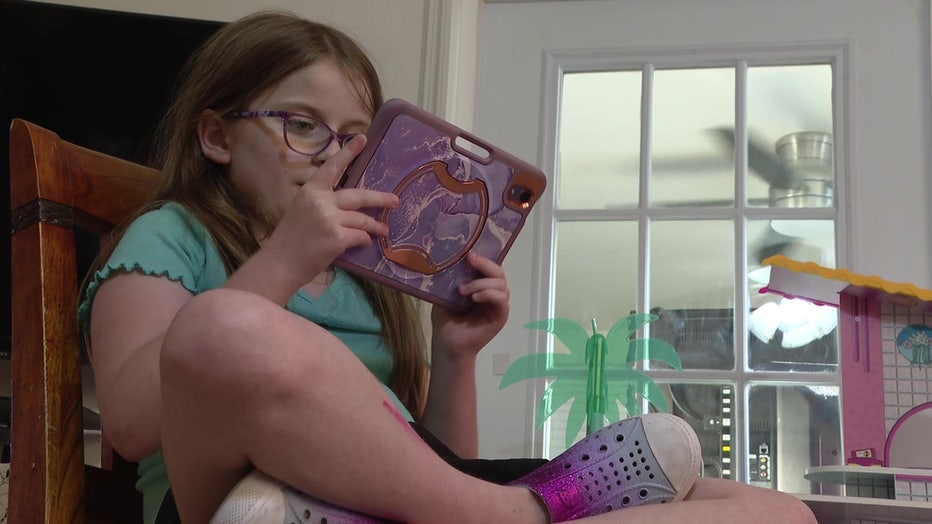 A child with ADHD plays ADHD Endeavor RX.
After multiple doctor visits and undergoing several tests her mom Amanda Lewis says they got the diagnosis.
"From there we started trying medications which were somewhat effective, and then we ran into an issue where the medication was not going to be covered by the insurance," Lewis said.
READ: Adderall shortages impacting ADHD patients
They visited a neurologist to see about their options and that's when the doctor recommended EndeavorRx. The FDA-approved treatment is marketed as ADHD therapy for kids ages 8 to 12. It's an app-based interactive video game and has shown significant improvements in a child's ability to pay attention in clinical trials.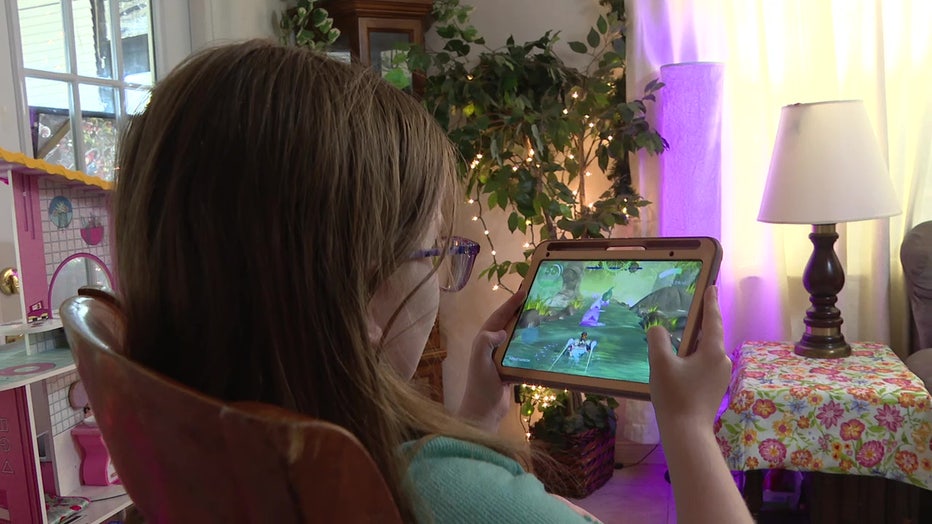 "Two weeks in, I started noticing that she was able to sit down and do schoolwork longer. Before where it would be like one page, and then we had to take a break. Now, she was doing four pages on her own without my help," Lewis said.
Freah has been using the app since December. The game helps stimulate a child's prefrontal cortex and is similar to a driving game requiring the user to concentrate by steering while also dealing with interruptions or objects they have to quickly evaluate in order to gain points. 
As the user improves, the game gets more challenging. As part of the prescription, the game has time limits and shuts off after 30 minutes every day.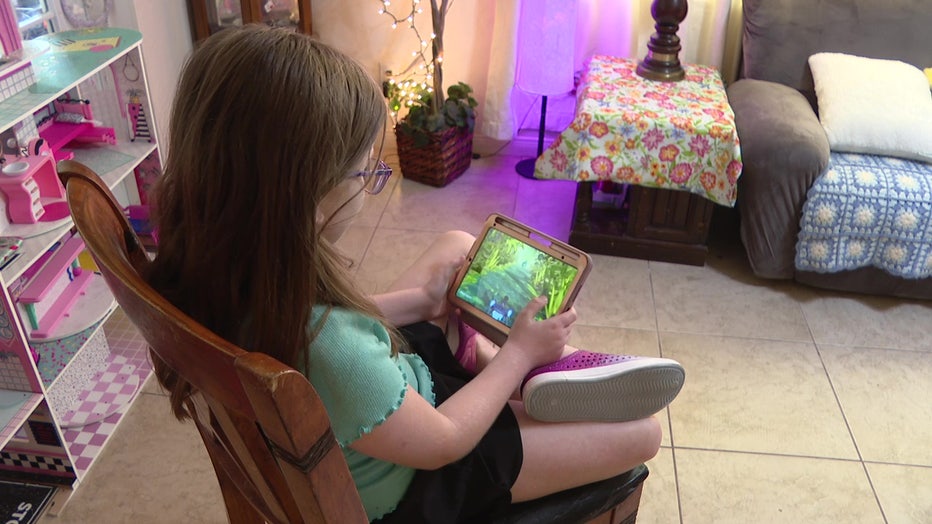 "I thought, like, what a great idea, because they want to play games so of course, they're going to be more willing and if they can do it, and they love it, and it's going to help them, they're going to be more cooperative in the whole process," Lewis said.
Currently, out of pocket, it costs Lewis $99 per month for a prescription. Right now, it's not covered by their insurance, but she's hoping that changes as more doctors prescribe it and see whether it's a good fit for their patients just like it has been for 10-year-old Freah.