Pro-life clinic reacts to pope's letter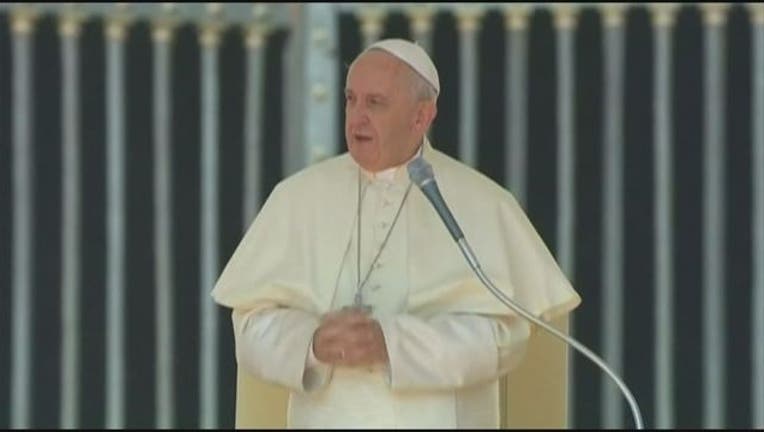 article
TAMPA (FOX 13) - He's done it again: Pope Francis continues tackling some of the most daunting topics in the Catholic church. Tuesday, the pope authorized priests to forgive women who've had abortions and later repent.
It's quite the contrast to previous practices.
"In some places, especially back in the '70s, a woman was supposed to be excommunicated, she would never be accepted in the church. She could never get forgiveness...and you know, it hurt," Rose Llauget said Wednesday.
It's an issue that's shaped Llauget's career. She's the director of pregnancy and adoption services for Catholic Charities. They operate five local pro-life centers for women facing unexpected, and often unwanted, pregnancies.
"We're there to educate them, to empower them with the truth. And to support them in their decision for life," Llauget said.
Her office was buzzing about the big decision. She says it doesn't change the church's stance on abortion, overall.
"What the pope is still saying, this is still a very serious situation. This is taking the life of a human being. That is still murder. And it's still a sin," Llauget continued.
The "Year of Mercy" begins in December and lasts until late November of 2016, unless the pope makes the decision permanent.
Llauget doesn't think the stance will sway more women to terminate unexpected pregnancies. She says, to Catholics, that choice will always be clear.
"He has not relaxed that. It's more communicating the mercy of God to women who may be carrying this guilt and grief. It does not carry the message, 'Oh, now that you will be forgiven you can go out and get an abortion,'" Llauget said.
Long before the pope's announcement, many Catholic dioceses in the U.S. were already authorized to make their own choice on how to deal with the abortion issue. Bishop Robert Lynch of the Diocese of St. Petersburg instituted a culture of forgiveness by local priests 20 years ago.