Prosecutor: Majar Jones not identified by witnesses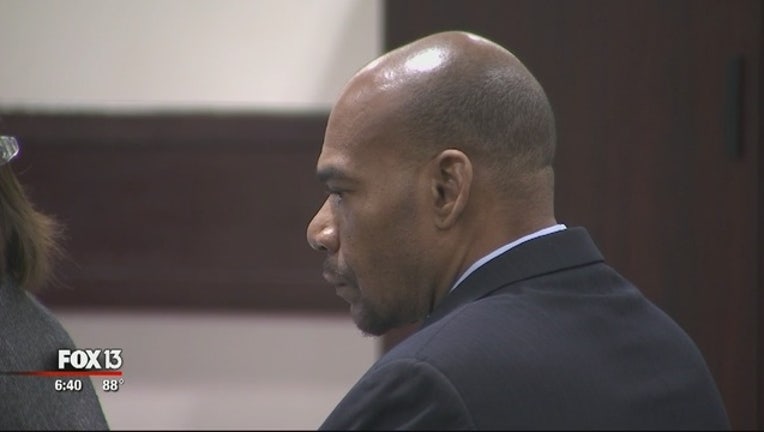 TAMPA (FOX 13) - Prosecutor Susan Lopez says Majar Jones was a one-man crime spree that involved carjacking's, police chases, and gunshots through several counties.
"You will hear about the ten minutes that terrorized Plant City on April 25, 2018," Lopez said during court Tuesday.
Surveillance video played for the jury shows a man stealing a truck with a trailer attached and then firing shots at the man in the red truck who quickly hits it in reverse.
Tuesday, that victim, who wanted his identity concealed, told the jury about his near brush with death.
"I felt really scared. I dove down as far as I could I pressed the gas pedal as fast as I could and I heard the shots," explained the victim.
The victim, who owns a cement company, was working at a construction site that April day when he says he saw the defendant steal one of his work trucks. He says he jumped in his red truck and followed Jones to a gas station in Plant City.
As he did that, he called 911.
However, the defense was quick to point out that no one, not even the victim, was able to get a good look at the gunmen that day.
Jones' attorney told the jury this is a case of mistaken identity. The trial is expected to wrap up Wednesday.