Rays will reduce Tropicana Field's seating capacity for a more 'intimate' experience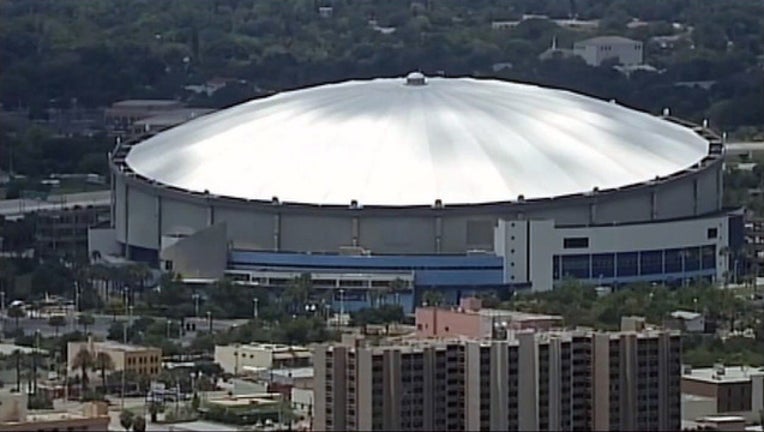 ST. PETERBURG, Fla. (FOX 13) - Tropicana Field is going to get a facelift of sorts, with the Tampa Bay Rays announcing a more "intimate" atmosphere for fans. 
The St. Petersburg-based team announced those renovations will include reducing the seating capacity to between 25,000 and 26,000, and closing the upper level deck. Officials also announced the creation of the "Left Field Ledge" in the lower level. It will feature premium seating for small groups. It will include a full-service bar.
"These renovations mark our continued commitment to providing a first-rate fan experience at Tropicana Field," said Rays President Matt Silverman in a statement. "Together, in concert with the reduction in seating capacity, these investments will help create a more intimate, entertaining and appealing experience for our fans."
The announcement comes about a month after the Rays announced their plan to move to Ybor City -- and build a new stadium there -- was dead.
The Rays averaged 14,258 fans for its 2018 home games, and ranked 29 out of 30 as far as attendance goes for MLB teams. The statistic put them ahead of only the Miami Marlins, according to ESPN.
Other changes for the upcoming season will include:
- Improving the flow at the Gate 4 and 5 entrances for fans
- Upgrading the current turf to a new Shaw Sports Turf
- Installing LED lights in the stadium and concourses
- Adding access from the Budweiser Porch and Ballpark & Rec areas to the Outfielder bar behind center field, and creating an external entrance to the food and beverage area
Season ticket holders will be the first to view the upgrades during Fan Fest on February 9.