Report: Parents with kids under 6 should skip detergent pods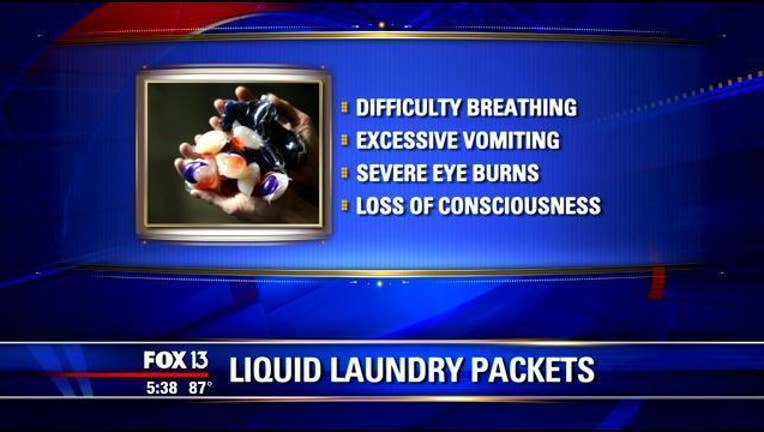 We have an update to a story we've been following about liquid laundry detergent pods.
Consumer Reports is now weighing in, stating that they are no longer recommending the popular pods. 
While manufacturers have been responsive to requests in 2012 to improve safety and educate the public, reports to poison information centers about accidental exposures in children in 2015 are on track to exceed 2014 totals.  
Because more than 1,100 children will likely be affected this year, Consumer Reports is suggesting parents with children six-years-old and under, "skip" buying the pods altogether.   
Their recommendation does not include dishwasher or laundry packets that contain powder because injuries are less frequent and severe.       
In a response by the American Cleaning Institute to the Consumer Reports article, they claim that while the number of exposures continues to rise, the rate of exposure has fallen.  
They say with twenty six million households now using the pods,  the number of exposures per household, has declined.  
They attribute that to better packaging, warning labels and consumer education.
Consumer Reports still held that too many children were being affected to recommend the product to parents.