Reports: Nails and needles being found in children's Halloween candy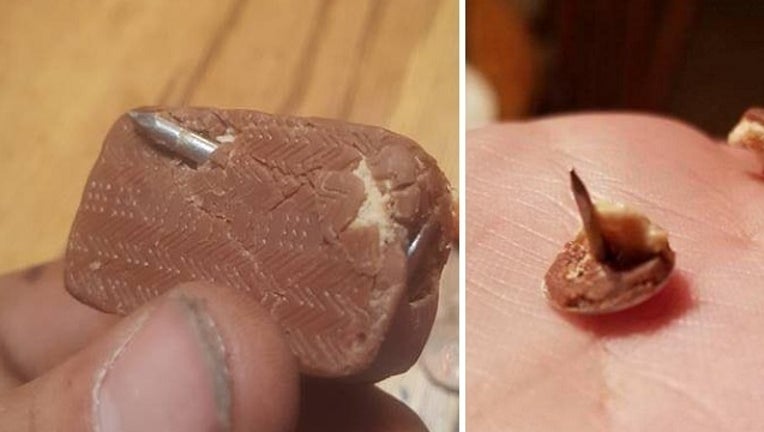 article
(FOX NEWS)- Two families in Michigan say that they found candy in their kids' Halloween bags that contained nails and thumb tacks.
The Fremont Police Department on Tuesday shared images of candy with tacks tucked inside and another impaled by a nail, on its Facebook page.
Apparently a Fremont firefighter took his children trick-or-treating in Coldwater, Michigan, and discovered the compromised candy at home.
Heather Nauert reported on "Fox & Friends" this morning that a New Jersey woman found a sewing needle in her child's Tootsie Roll.