Riverview teens seriously injured in high-speed rollover crash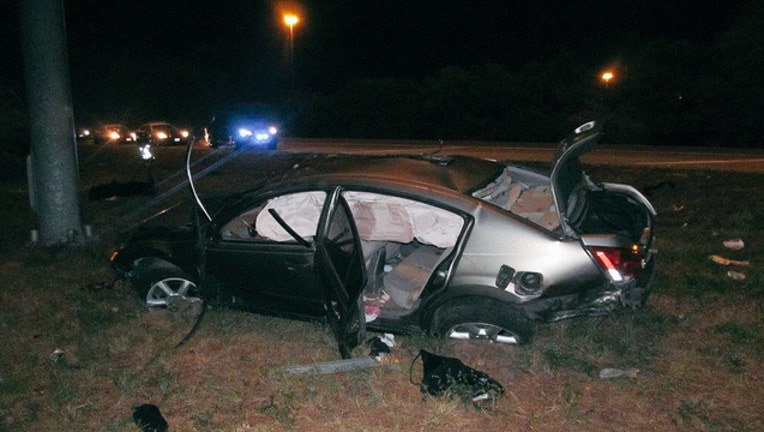 RIVERVIEW (FOX 13) - Four teens were injured in the early morning hours Tuesday in a rollover crash that troopers say involved drugs, alcohol, and speeds near 130 miles per hour. 
The accident occurred at 12:34 a.m. on the southbound exit ramp of I-75 at Gibsonton Drive. 
A trooper spotted the Nissan Maxima, driven by 18-year-old Tyler Wilkinson, traveling at speeds approaching 130 miles per hour-- and with no headlights. 
The trooper, who was in an unmarked vehicle, began to execute a traffic stop. But, the Nissan took the exit onto Gibsonton Drive. 
Once on the exit ramp, however, Wilkinson lost control of the car. The Nissan, with four teens inside, exited the roadway and overturned several times before colliding with the tree line and finally, a utility pole. 
Wilkinson and 19-year-old Keeley Nicole Faircloth were both ejected from the vehicle. 
Troopers located alcoholic beverages and marijuana inside the car, and believe it to have played a role in the cause of the crash. 
Faircloth and Wilkinson were both transported to the hospital with serious injuries. 
The other two passengers in the car, 17-year-old Amanda Bohn and 18-year-old Michael Osborne, suffered only minor injuries. 
Charges are pending, and the investigation continues.