S.R. 54 reopens after fuel truck leak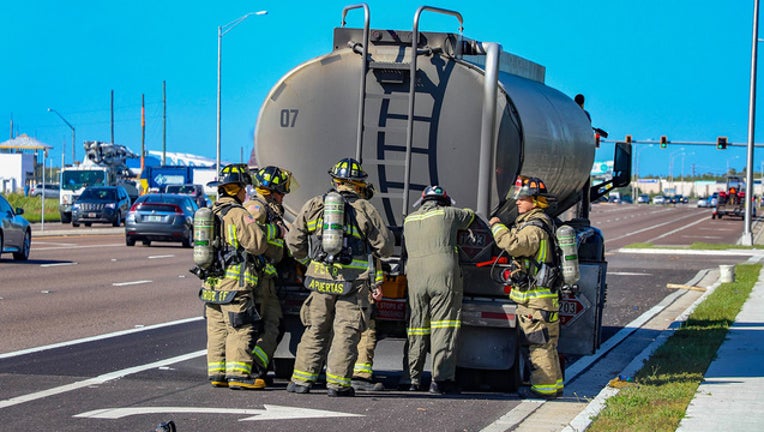 ODESSA (FOX 13) - State Road 54 is reopening in the Odessa area now that a fuel tanker leak has been cleaned up.
According to Pasco County Fire Rescue, the truck's driver initially stopped due to a brake fire on his trailer. After putting out the fire with an extinguisher, the driver noticed a small fuel leak. 
That forced emergency crews to close S.R. 54 between Gunn Highway and Trinity Boulevard while the remaining fuel was moved to a new truck.
By 1:20 p.m., the lanes were reopening.