'A beacon of hope': Sanibel Lighthouse relit five months after Hurricane Ian damage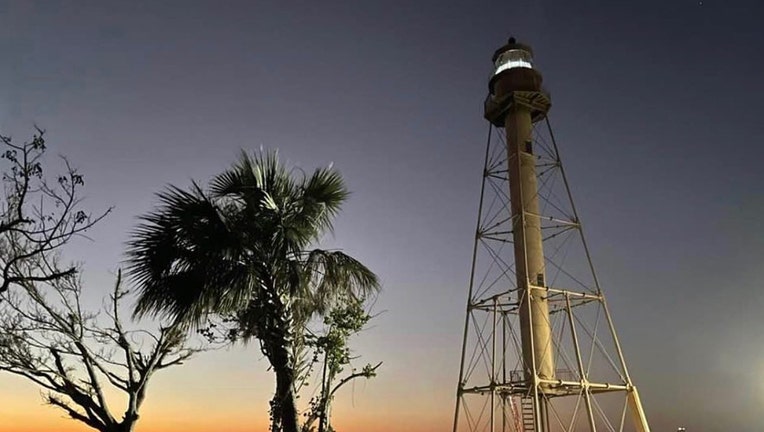 article
SANIBEL, Fla. - Five months ago, Hurricane Ian made landfall in southwest Florida, leaving widespread damage in its wake. But once locals spotted the Sanibel Lighthouse from the mainland – missing a leg but still standing – it became a symbol of resilience.
That hope shined bright Tuesday morning after city officials relit the lighthouse for the first time since the major hurricane. It was out of commission until now.
"We see this lighthouse as a beacon of hope, a beacon of life, and a beacon of community," said Sanibel Island Mayor Holly Smith during a relighting ceremony Tuesday morning.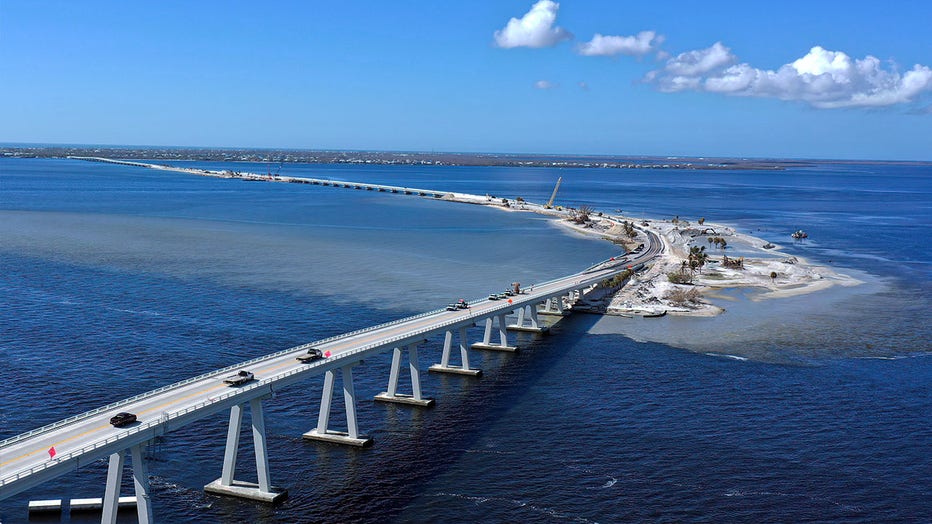 Cars are seen in this aerial view crossing the temporarily repaired Sanibel Island causeway which was impassable for about three weeks after Hurricane Ian destroyed two sections of the road after making landfall as a Category 4 hurricane. The storm c
City officials said the hurricane broke away one of the lighthouse legs, which was replaced with a temporary wooden support.
Electrical repairs were completed earlier this month on Sanibel's iconic lighthouse, which began operation in 1884. The U.S. Coast Guard also replaced the light following the destruction of the Category 4 hurricane that ranks among the 10 costliest in U.S. history.
"Hurricane Ian came on our shores and changed what our shores look like," Smith said. "But what it didn't change is what our community looks like."
READ: Cleanup planned for North Port community still feeling impacts of Hurricane Ian
As Smith looked at the island's lighthouse as the sun began to rise Tuesday, she remembered all the calls, texts, and emails from residents following Ian on the condition of the recognizable lantern of light.
"There were so many calls from around the world wondering about this iconic beacon that is such a symbol to Sanibel, and it's a piece of so many people's hearts," she said.
According to the St. Augustine Lighthouse & Maritime Museum, it was one of the first lighthouses on Florida's Gulf coast north of Key West. The light was first lit on August 20, 1884.
It was built to mark the entrance of San Carlos Bay for ships.
FOX Weather contributed to this report